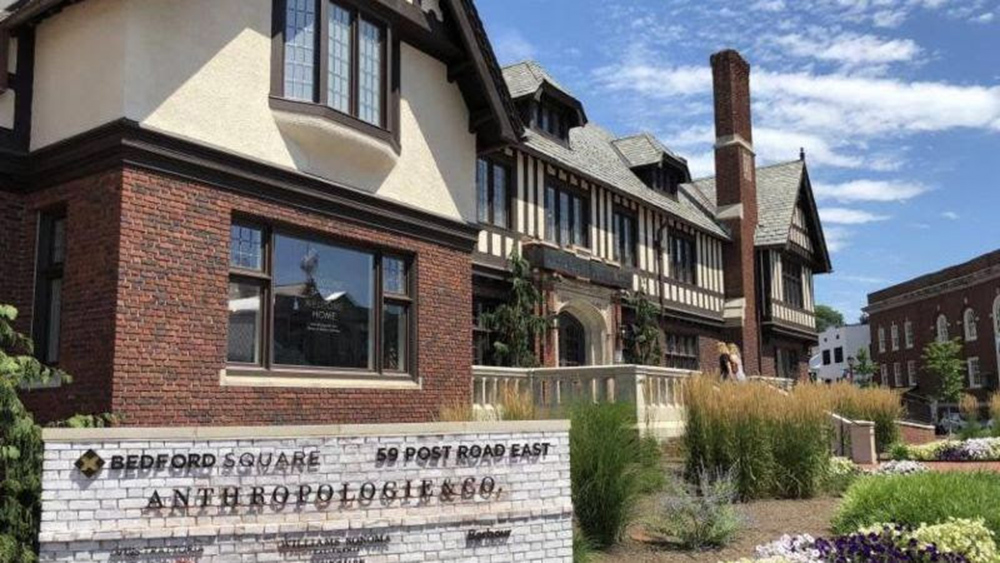 Westport, CT Cronheim Mortgage has secured $68 million in financing for Bedford Sq., a 108,000 s/f mixed-use development. The ten-year interest-only loan was placed for the borrower, Bedford Square Associates, LLC, an entity formed by the individual principal partners Paul Brandes, Daniel Zelson, David Waldman, and Lance Sauerteig.
Twelve years in the making, Bedford Sq. is a mixed-use project located in the "golden triangle" of downtown. It serves as a gateway to the downtown area, and its community gathering spaces, internal courtyard, and tree-lined sidewalks add to the vitality of downtown.
Bedford Sq. comprises 80,000 s/f of retail, restaurant, and office space. A flagship Anthropologie & Co. store occupies 40,000 s/f, and the balance of the project is a mix of lifestyle retail, including Williams-Sonoma, Nic+Zoe, Barbour, Savannah Bee Company, and Wafu, an Asian bistro. Office users include Charter Realty & Development, HSBC and the Higgins Group, a local Christie's International residential real estate affiliate.
Bedford Sq. also includes 24 residential units ranging in size from 700 s/f studios to 2,100 s/f two-bedroom duplexes. Four of the units are built as maisonettes in individual buildings with a private internal courtyard connecting them. Most units have outdoor balconies, and each unit has dedicated lower level garage parking, an unusual feature in town.
In its entirety, Bedford Sq. runs the full length of Church Ln., from the corner of Main St. and Post Rd. to the corner of Church Ln. and Elm St. The town has no significant land parcels available for development and the strict zoning regulations make future redevelopment of competing properties highly unlikely.