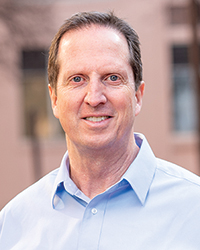 North Reading, MA Columbia has appointed Steve Cunningham as project executive, specializing in academic projects.
Higher education is one of Columbia's core sectors, and the firm's portfolio includes projects for Harvard University, Mass. Institute of Technology, Suffolk University, Tufts University, Berklee College of Music, Wellesley College, Wentworth Institute of Technology, and more.
Cunningham's resume includes leadership roles in both academic facility management and architectural design. As vice president of facilities at St. John's Preparatory School, he planned and managed more than $60 million in major capital projects. Previously, he served as principal at Spagnolo Gisness & Associates, where he executed both higher education and private secondary school projects.
"I am very pleased to announce that Steve Cunningham has joined the Columbia team," said Columbia executive vice president and COO Andrew Townshend. "Steve has long demonstrated a steady hand and innovative problem-solving while overseeing complex projects. His well-rounded expertise is a perfect fit."
"Columbia consistently achieves exceptional results for its academic clients," said Cunningham. "I'm eager to get to work."