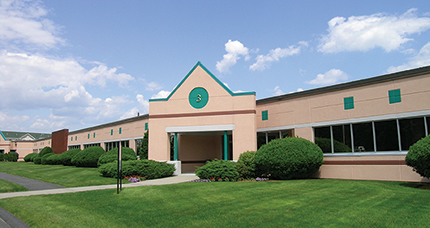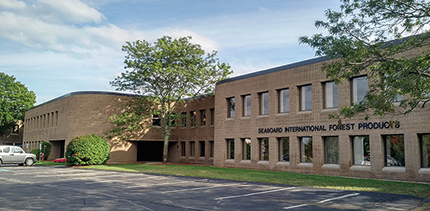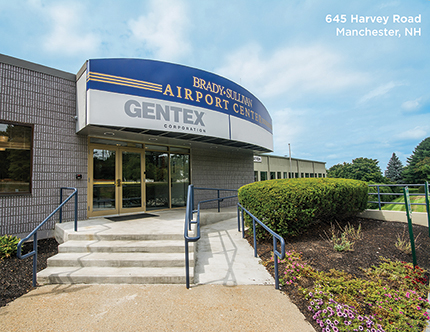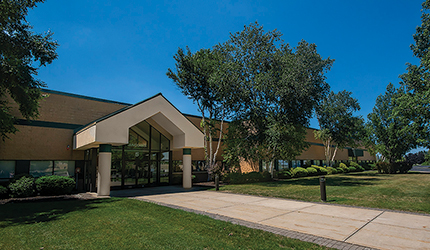 Manchester, NH On behalf of Brady Sullivan Properties, Cushman & Wakefield sold a four-building, 593,026 s/f multi-tenant industrial flex portfolio for $58.5 million to Albany Road Real Estate Partners.
The portfolio consists of two Manchester properties – Manchester Air Center a 145,675 s/f single-story building, and Brady Sullivan Airport Center, a two-story 151,484 s/f manufacturing property, as well as 5 Wentworth Dr. in Hudson and Birch Pond Business Center at 22 Cotton Rd. in Nashua.
The Cushman & Wakefield New Hampshire team of Tom Farrelly, executive director, Denis Dancoes, senior director, and Sue Ann Johnson, director, partnered with the Cushman & Wakefield Boston capital markets team of Dave Pergola, broker, and Brian Doherty, executive managing director.
The four-building, 96.8% leased portfolio received significant interest nationally and produced more than a dozen offers from institutional firms, regional funds and high net worth investors. As one of the largest portfolios ever sold in New Hampshire the sale is not only a testimony to the strength of the New Hampshire economy, but its growing popularity for investors seeking better returns than those achievable in major metropolitan markets like Boston.
Arthur Sullivan, principal at Brady Sullivan, said "we felt like it was a great time to sell. We had owned them for a while and maximized the value of these particular properties. It made sense for us to put them on the market now. We were really happy with the national interest and competitive bidding Cushman & Wakefield orchestrated, which drove pricing above the initial target pricing."
"Investors really liked the painstakingly thorough job Brady Sullivan did of redeveloping and repositioning these trophy buildings," Farrelly said. "They also liked the idea of investing in a robust commercial real estate market in a State that has no sales, income or inventory tax which the State markets as 'the New Hampshire advantage.' These factors, combined with the strong economy, resulted in companies relocating to and expanding in the Granite State."
Pergola said "the New Hampshire industrial real estate market is the most active it has been in decades. Industrial Flex/Warehouse space in particular is in high demand – especially when two buildings are located near a rapidly growing regional airport. Manchester Boston Regional Airport recently experienced approximately 2.3 million s/f of new industrial development. The airport has become such a sought-after location in the region."
"It is always gratifying to achieve a new high-water mark sale price for our client Brady Sullivan, especially on buildings where we have such a long history" said Farrelly.