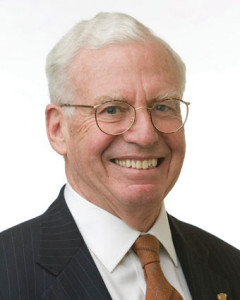 David Kirk, Kirk & Co.
Current macro and micro data is substantially positive. The Fed is expected to raise rates in December consistent with expected data between now and December. Job gains in September of 156,000 extended monthly streak, and details on filed claims and labor force showed further complimentary strengthening in employment. Income and inflationary gains added further support for Fed rate action. Locally, residential, commercial and hospitality property sectors are strong to robust. Macro market context is prominently relevant and micro property market data is essential for determining investment property performance. Capital availability for non-residential real estate is strong without trends or indications for slowing or inflection.
The Fed is watching targets of 2% for inflation and 5% for unemployment, both as indicators of full employment and a sustainable economy. Because the Fed takes these matters seriously and the Fed collects data seriously, FOMC minutes and actions are in the aggregate and by anecdote are credible and persuasive. In addition, rate action by the Fed through the FOMC is certain to have impact on rates in the private sector and, more specifically, the commercial real estate capital markets. Because rate action by the Fed is a certainty in the near future, consensus is December 2016, fixed rate lenders and most investors have invested accordingly. Turbulence in the markets is anticipated when the Fed actually raises rates. The impact on global currencies and trade is difficult to scale and scope.
Brexit has resulted in the pound's pounding. The dollar has surged in value against currencies in major emerging markets. Oil prices have bounced and oil producing nations are meeting and talking seriously about supporting a more stable supply and market. U.S. bond yields have inched upwards in October. Somewhat independent of all of the above matters, China's exports dropped 10% in October. Global economic expectations are, however, impacted by any significant data or trend from China as a major global economy. The Fed often acknowledges that the global economy is a risk factor for a sustainable domestic economy.
Investors now see a more than 70% chance of a December Fed according to CME Group (one the largest American futures and options companies and exchanges) and Boston Fed president Eric Rosengren speaking at a Boston Fed conference October 14. At the September Fed meeting, seven Fed officials voted to leave rates unchanged and three, including Rosengren, voted for an increase. Characterized as a close call, the vote included more dissents than recorded in several years of meetings. Because the November Fed meeting occurs just a few days before the election November 8, the Fed is unlikely to take any action at that time. In a wide ranging speech on October 14, Fed chair Yellen detailed the reasoning and challenges in the rate hike decision. She said the Fed may need to overshoot it traditional unemployment and inflation targets for a short time to encourage business spending, bring workers off the sidelines, boost research and development, and keep the economy from stalling. The complexity of the challenge is positive!
Watching the property through the Fed, Bloomberg, U.S. Labor and Wall Street Journal lenses is just part of peripheral vision in real property investment and performance. The anecdotes trump the aggregations of data and forecasts. The first half 2016 has been smooth, gradual and mixed. The third quarter has been stronger and less mixed. Macro measurements are helpful in defining market context. For commercial real estate, inventory snapshots and trends describe a micro market context for planning, development and investment. All a very positive context for the national economy. The micro news is also supportive of a sustained economy. Economists seem to have a tendency to avoid cycles. Commercial real estate professionals cannot afford to do so. Be sure to vote November 8.
David Kirk, CRE, MAI, FRICS, is principal and founder of Kirk & Company, Real Estate Counselors, Boston.