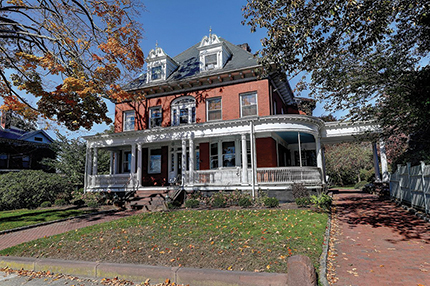 Providence, RI Residential Properties Ltd. negotiated the sale of 214 Olney St. on the city's East Side, which sold for $1.725 million. RPL sales associate Jim De- Rentis represented the sellers as the listing agent and RPL sales associate Lynn Leffray McCall represented the buyers as the selling agent.
According to state-wide MLS data, this is the second-highest commercial sale on the East Side this year.
This circa-1895, brick Colonial Revival home has been reimagined as eight rental units. The home's single-story front porch with Doric columns and brick paved driveway add charm. A 14-car parking court behind the building serves residents along with eight units showcasing architectural details dating back to the original single-family design, all enhanced by updated systems.
The College Hill location lends proximity to the Moses Brown School, Brown University, and the Rhode Island School of Design, along with shopping and dining along Thayer and Hope Sts. Brown St. Park allows for walks and engagement with the community. A 10-minute commute to downtown presents opportunities for entertainment, dining, and access to the Providence train station.