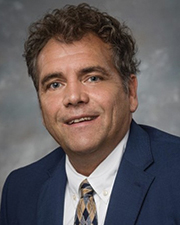 New Bedford, MA Coastal Commercial Real Estate has hired David Donahue as a commercial sales and leasing real estate agent. Donahue has over 20 years of experience in the commercial and residential real estate industry.
Lori Nery, broker/vice president of Coastal Commercial Real Estate said, "David's involvement with commercial and industrial property management will make him a valuable partner for those looking to sell, buy, or lease commercial real estate in Southern Massachusetts."
Donahue's work experience as a marketing strategist for large commercial and industrial firms has strengthened his knowledge of property management, proposal evaluations, and compliance with local regulations.
Donahue earned his bachelor of arts degree in Paralegal Studies from the University of Massachusetts, Boston. He is a long-time resident and very active in the local community.