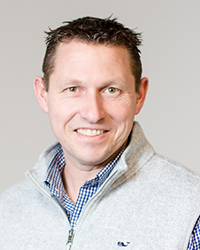 Boston, MA Eastern Site Supply (ESS) has promoted Patrick Lovett to vice president of sales. In his new role, Lovett will manage relationships with customers and oversee the sales team for Eastern Site Supply.
"We are excited to have a talented and knowledgeable professional like PJ join our team," said Gary Wade, president of Eastern Site Supply. "His years of experience in the field, understanding of what is needed to succeed on a job site, and dedication to customer service will make him an invaluable addition to ESS and our continued growth."
Lovett brings more than a decade of sales experience to ESS. He has worked in the construction and tool supply industries throughout his career, holding a variety of roles including working as a delivery driver and in the warehouse before moving into sales. Lovett earned his bachelor's degree in marketing from the University of Massachusetts – Dartmouth.
"I have one goal in this new role and that's to create the best experience possible for our customers," said Lovett. "At ESS, we provide a more personal experience for our customers and, in my role, I'm working to leverage my industry to anticipate our customers' needs and to be there when they need us most."
ESS recently expanded their corporate headquarters and product warehouse from 6,000 to 20,000 s/f, enabling them to carry greater product quantities, increase product offerings, and stock the inventory customers need. The business has doubled year-over-year since its founding in 2015 and continues to grow.