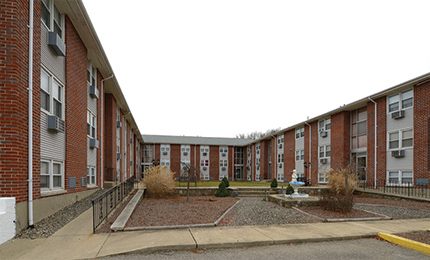 North Providence, RI Edgewood Group acquired a 42-unit multifamily property for $3.1 million. The transaction marks Edgewood's seventh multifamily acquisition in Rhode Island in less than three years.
The apartment community is located at 250 Smithfield Rd., within two miles of Providence College, Rhode Island College, Our Lady of Fatima Hospital, and is near downtown Providence.
Built in 1968, Edgewood plans to renovate the property with interior and exterior upgrades and rebrand the property from Smithfield Manor to The Belmore. The interior will have wood plank flooring, granite countertops, updated cabinetry and stainless steel appliances added to each unit. Exterior renovations will include new signage and landscaping.
"This new addition to our portfolio complements our strategy of acquiring aging communities in great locations that need some updating," said Alfred D'Andrea, founder and CEO of Edgewood. "All of our buildings are unique in that each one has a different theme. We look forward to rebranding the property to The Belmore and being able to provide high-quality housing to the North Providence community."
Edgewood currently owns and manages six additional multifamily properties throughout Rhode Island.