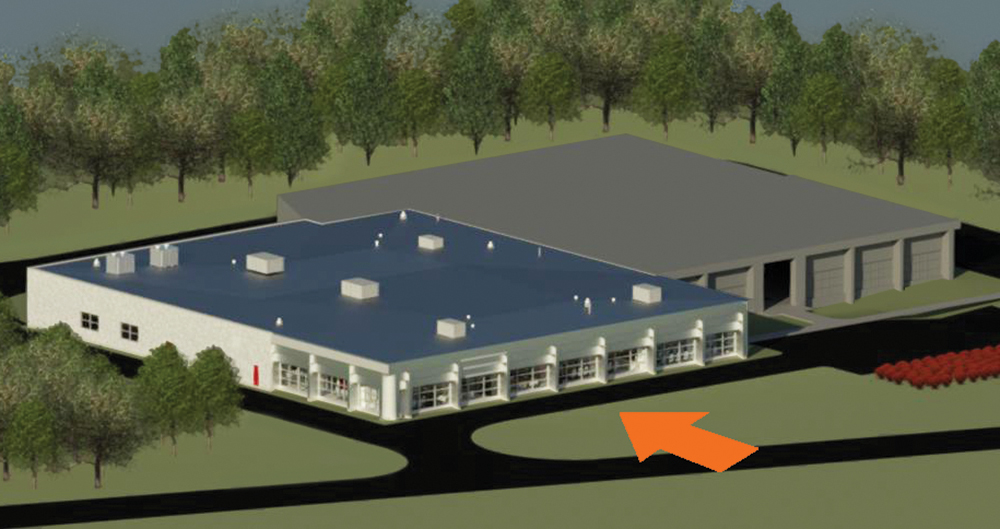 West Boylston, MA Emuge Corp., a leading manufacturer of high-performance taps, drills, end mills and other rotary tools, has broken ground to build a 22,000 s/f expansion project that will double the size of its U.S. headquarters and manufacturing facility. Marking a 35-year presence in the U.S. along with increased growth in North America, the Emuge expansion will include more manufacturing space and the addition of a PVD coating center. In addition, Emuge plans to expand its current Technology and Training Center, also located at the facility.
"The expansion will allow us to better serve our customer base in the U.S. and Canada," said Bob Hellinger, president of Emuge Corp. "The growth we have experienced in our aerospace and power generation customer base has been significant in the past few years. The expanded facility will provide additional capacity to manufacture special solid carbide tooling domestically and allow us to provide customized solutions within our milling portfolio."
Construction for the expanded facility began in September 2018, with completion slated for the second quarter of this year.
A grand opening celebration for the newly expanded Emuge headquarters and manufacturing facility will be announced in 2019.