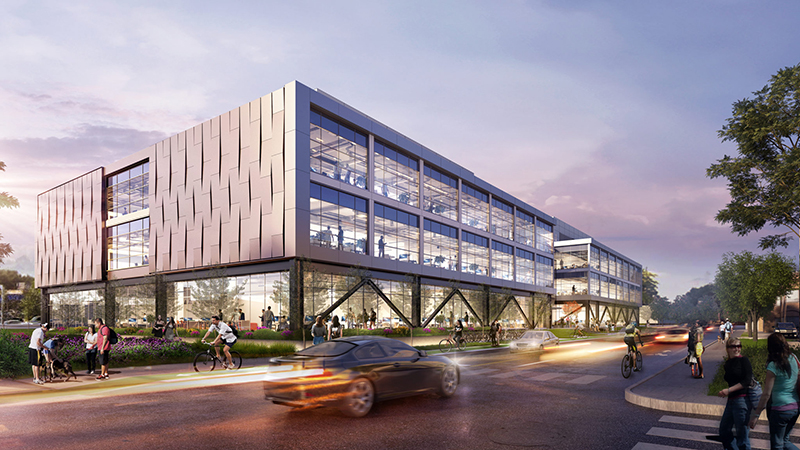 Cambridge, MA Erland Construction announced that The Davis Companies has selected the firm to construct 101 Smith Place–a 165,000 s/f cutting edge three-story lab-ready facility. 101 Smith Place will be part of The Davis Cos.' growing life science campus referred to as The Quad. The Quad consists of four new and redeveloped life science/lab/R&D buildings including 75 Moulton St. which Erland completed for The Davis Cos. in 2017.
"We are excited to be partnering with The Davis Companies on this latest addition to The Quad," said Steve Craft, corporate, commercial group manager, Erland. "This building will help sustain the future growth of the life science market in Cambridge and we're thrilled to be a part of it."
From start to finish, construction of the 3-story lab-ready facility with one level of below-grade parking and a mechanical penthouse on the roof will take 22 months to complete.
101 Smith Place is being designed and constructed as a core and shell building with preparations for future tenants.
The project is scheduled to complete in the Spring of 2023. "This is our third time working with The Davis Companies, and we're excited to continue cultivating our partnership with this project," said Ben McConchie, Project Executive, Erland. "Our team looks forward to bringing their vision for the building to life and getting it ready for future tenants."