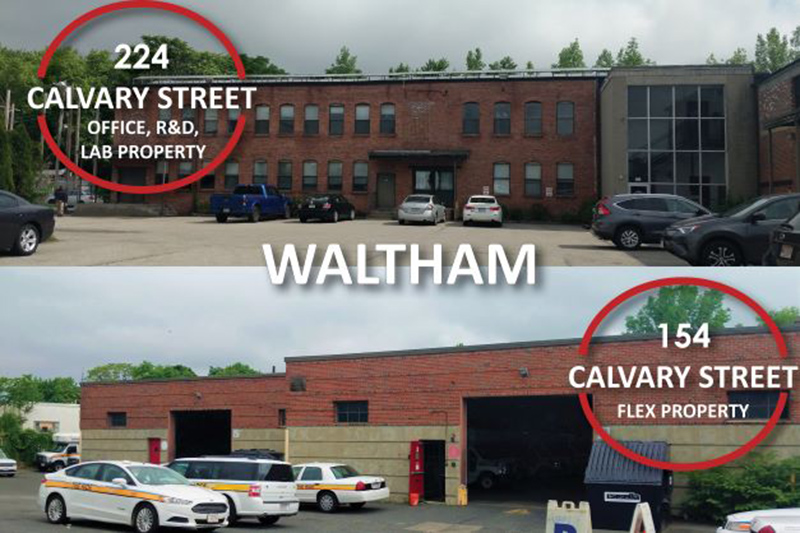 Waltham, MA Dean Blackey and Elizabeth Holmes of R.W. Holmes Realty Co., Inc. completed the package sale of two buildings on Calvary St. 154 Calvary St., a 26,000 s/f flex building sold for $4.4 million and 224 Calvary St., a 29,500 s/f flex building sold for $4.75 million, each doubling their selling price from the time of purchase six years ago.
R.W. Holmes was brought in to help the seller, Waltham River's Edge LLC with a portfolio sale and introduced the buyer, btcRE to the properties.
btcRE has plans to improve both properties making them more modern – 224 Calvary will be improved to have a more modernized brick and beam look while keeping it a flex building with the opportunity to utilize the space as office, R&D, or warehouse space. 154 Calvary will be improved and will remain a flex warehouse building.
btcRE is a boutique commercial real estate investment and consulting firm. They bring a hands-on, institutional-caliber expertise to revitalize properties. They specialize in purchasing underutilized, mid-sized commercial properties that are located in dense, urban settings that need a more proactive, hands-on ownership. To date, their portfolio includes properties located within Waltham and Medford.