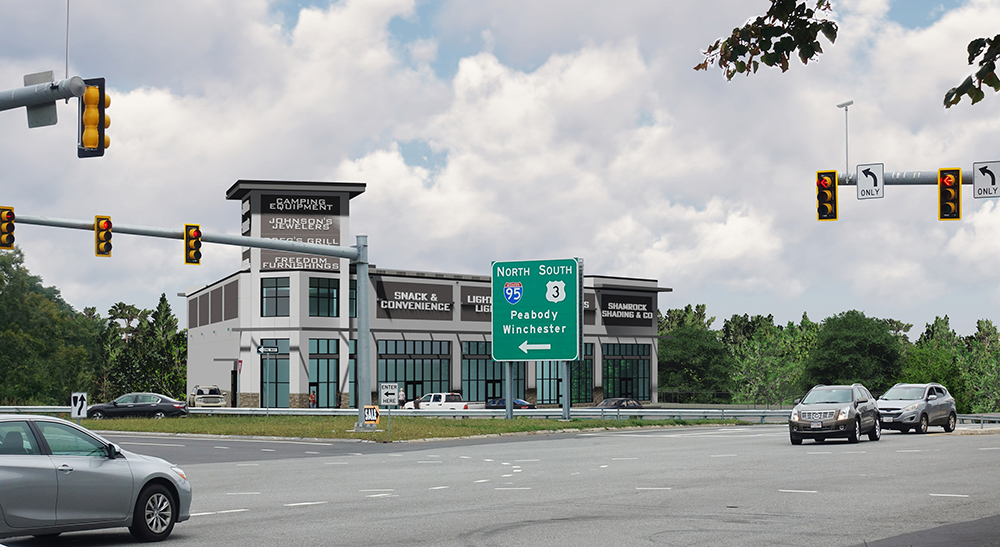 Burlington, MA Fantini & Gorga has arranged $12.5 million first mortgage for the redevelopment of One Wheeler Rd.
To be called Gateway Burlington, the subject will consist of a two level, on grade, retail and commercial structure offering visibility from I-95 and Middlesex Tpke. Senior managing director Casimir Groblewski and analyst Colin Monahan arranged the financing for one of Groblewski's long-standing clients who specializes in value added, redevelopment projects in Eastern Mass.
Gateway Burlington will replace an older, functionally obsolete commercial structure. It will be a modern design and constructed of steel, glass and masonry. With more than 22,000 s/f of gross rentable area, Gateway Burlington will offer tenants a signature address. Both levels will have a variety of space options, and the lower level features a drive up and great queueing, perfect for a QSR or bank. Gateway Burlington borders on the northbound I-95 on ramp and is opposite the Burlington Mall. Construction has begun and completion is slated for late this year.
According to Groblewski, the lender was a major financial institution based in Greater Boston. He said, "Our client had specific requirements, and we were able to negotiate a very favorable and flexible financing package with this lender, who understood the project and its many complexities."
Monahan said, "It was a pleasure to collaborate with our client once again. This terrific location and our client's experience will ensure the project's success."