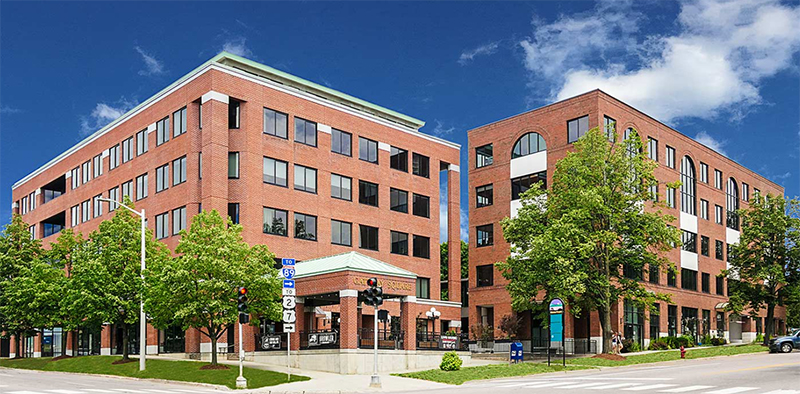 Burlington, VT Fantini & Gorga arranged a $12 million first mortgage for Gateway Sq. The non-recourse loan was placed by Wayne Clough and Colin Monahan with a regional bank for the refinancing of 30 and 40 Main St., commonly known as Gateway Sq. The two buildings are home to a well-diversified group of tenants and are complemented with an adjacent parking garage.
The properties are located in the city's downtown center, providing tenants nearby highway access, garage parking, along with a walkable and city center offering an array of shops, restaurants, and views of Lake Champlain which is just blocks away.
Completed in 1999, both buildings provide tenants with upscale, class A office space and have historically enjoyed high occupancy, including many long-term tenants. The buildings' proximity to several other Investors Corporation of Vermont (ICV ) properties provides tenants the ability to expand as their operations grow.
ICV was founded in 1972 and is an experienced real estate developer and manager. The corporation specializes in office, retail, and residential markets in Northwestern Vermont, where it is one of the area's largest commercial property owners. The company has expanded its operations into Conn., N.Y., N.H., and FL.