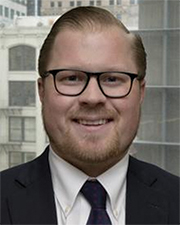 Boston, MA The board of directors of the Associated General Contractors of Massachusetts (AGC MA) have named John Ferrante as the chief executive officer.
Ferrante succeeds Bob Petrucelli who served as CEO for the past 34 years. Petrucelli said, "I have had the opportunity to collaborate with John on several legislative and industry initiatives over the past 5 years during his time at BTEA. In fact, we have already spoken several times and are planning for a smooth transition....John will make a terrific CEO."
For the last five years, Ferrante has been the associate executive director at the Building Trades Employers' Association (BTEA) which is an umbrella group of five trade associations representing contractors' signatory with 13 different union trades. During his time there, Ferrante launched a leading training and education program as well as raising the BTEA's profile in government relations and industry affairs on Beacon Hill. Ferrante simultaneously worked for the North/East Roofing Contractors Association (NERCA) as the director of government and industry affairs. Prior to the BTEA, Ferrante worked for a Boston-based management and organizational consulting firm focused on the public sector.
Fran Colantonio, AGC MA chairman of the board said, "Due to his familiarity with the industry and the work AGC is doing, John will be able to hit the ground running. The AGC Staff are acquainted with him and have previously worked with John at various capacities, which is a big plus."
Ferrante began his duties on April 14th.