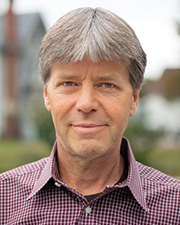 You and your team, like any other group, know what you're good at and not so good at. When differentiating your brand and building consistency into your ad and web content, stick to the "good at" or better yet, "the insanely good at." That's really what your brand should stand for. I strongly recommend establishing an authentic brand identity prior to implementing any significant marketing campaign. Starting from there, the most basic way to assure that your marketing communications have a high degree of effectiveness is to use a proven four-step process.
There are four simple steps to most campaign executions. If you have done a comprehensive job on your branding strategy, then implementing this formula is much easier and works much better!
1. Identify your target customers narrowly. These are people with funding already in their budget, either now or in the near future, specifically for the kind of things (specialties) you provide.
2. Determine the best channels (media, salespeople, events) to reach them.
Plainly state how you give them a better life and show evidence – visual evidence and personal testimonials.
3. Show how to get it easily – Purchase & Sale agreement, schedule a showing or learn more.
4. When a buyer is looking, you want your message to be, "You want it. Ours is perfect. Get it now!"
The best performing e-Commerce websites follow this formula consistently because it's so logical and it works! We all know why. It's the age-old value proposition followed by the call-to-action – all very simply stated! Yet somehow, we tend to complicate our marketing messages by adding extra stuff we want to "be sure to include." Being marketing savvy does not always include being thorough. Too much content injects potential distractions, pauses and stumbling blocks to sales. Keep it simple and provide clear, smooth, short pathways to easy purchases of your most valuable products & services. It's what our clients want! Isn't that what you want?
Chuck Sink is CEO of Chuck Sink Link, Contoocook, N.H.