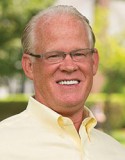 Real estate developers and building owners recognize that they need to maximize every s/f of their real estate assets. Solar energy offers a number of innovative ways to better utilize underused assets and provide benefits to both owners and tenants.
Reduced Costs and Increase Budget Stability: Solar energy systems can reduce electricity costs for tenants and owners. Whether it is a triple net lease or the utilities are included, both owners and tenants can benefit from reduced energy costs and less volatility in their electricity bills; making capital planning decisions easier and more reliable.
Improve the Building, without Investing Capital: One of the great advantages of solar energy systems are the different ways to finance them. If cash is at a premium, owners can lease systems often with no upfront capital costs. Conversely, building owners can own their solar systems and enjoy the enhanced returns over the life of the systems. In locations where Property Assessed Clean Energy (PACE) financing is approved, building owners may be able to take advantage of low-interest PACE loans where clean energy projects are financed at low rates and then paid back via property tax bills, typically over a 20 year period. Building owners can even lease their roofs for solar projects where the system is constructed, owned and operated by a solar company, and the energy is sold to the tenants or a third party. In this scenario, building owners essentially turn their roof into an additional rental space, with solar acting as the tenant.
Dependable Component of a Building's Infrastructure: With no moving parts, solar energy systems have long lifespans, are extremely reliable and have few maintenance requirements, resulting in down time being just about non-existent.
An Extra Selling Point for Tenants: Tenants enjoy knowing that they are working or living in a building that is helping to lower emissions and protect our environment. Also, solar owners may choose to pass some of the energy savings to their tenants, helping to lower bills and thereby creating an attractive rental environment for the tenants.
Improve Your Parking Lot: Solar canopies, or solar carports, are great way to enhance property value, provide reduced energy costs and appeal to tenants by adding the additional amenity of covered parking.
Solar Gets SMART: The upcoming Solar Massachusetts Renewable Massachusetts Target (SMART) incentive program is a tariff based program that aligns well with real estate owners and developers who own buildings with suitable roof space for solar. Through the SMART program, building owners will have the flexibility to install either a traditional "behind the meter" system or to deploy an array where the power is fed directly back to the utility, and the system owner is compensated at a predetermined rate for the power produced. With SMART, Massachusetts intends to simplify the solar incentive and compensation process.
Craig Huntley is co-founder and chief development officer at Solect Energy, Hopkinton, Mass.