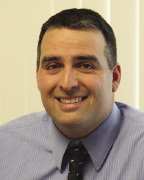 Real estate professionals are extremely dedicated and work very hard to successfully complete property transactions and development projects. Obstacles/challenges along the way need to be efficiently resolved in a timely manner to maintain momentum. The environmental due diligence process (completion of a Phase I Environmental Site Assessment (ESA) and, if necessary, Phase II Site Assessment) is well known and understood by those in the industry. The findings of these reports, including Recognized Environmental Conditions (RECs) or the presence of regulated concentrations of hazardous materials in environmental media, can scare away potential property purchasers or severely impact the cost and schedule of the proposed project. With proper planning and an experienced environmental/geotechnical team, these conditions can be addressed to ensure that the transaction moves forward. In the list below, we address some of the more common conditions that can derail a property transaction if appropriate planning/investigation does not occur:
Vapor Intrusion – Migration of contaminated soil vapor into an occupied space is known as vapor intrusion. The human health risk-based concentrations for many common contaminants, including chlorinated solvents from dry-cleaning or machining operations, are extremely low and can be enough of a concern that potential buyers will be scared away. However, there are numerous assessment and remediation techniques that can be used to evaluate and mitigate risk. If action is necessary to mitigate exposure potential, vapor barriers and sub-slab extraction systems are routinely designed to address vapor intrusion issues. The exposure prevention measures are effective and relatively low cost. They can be installed without adversely affecting the asset.
Hazardous Substances in Building Materials – The ASTM Phase I ESA standard does not include assessment of hazardous substances such as asbestos, lead paint, and PCBs in building materials. These are considered non-scope considerations. However, the presence and appropriate management of these hazardous materials can often run into the hundreds of thousands if not millions of dollars for sizable projects. In addition, significant time is required to properly address these materials which can cause schedule delays. Purchasers of buildings constructed between approximately 1930 to 1980 should expect that these materials will be present and should develop an appropriate plan for abatement and management.
Mold/Water Intrusion – Like hazardous materials listed above, mold is a non-scope consideration in the ASTM Phase I ESA standard. While mold represents an indoor air issue, it is also indicative of a larger problem with moisture intrusion (humidity/condensation or direct infiltration of water into the building). Mold abatement is costly, so it is imperative to solve the moisture intrusion problem before initiating abatement activities. Typically, insufficient air exchanges result in humidity/condensation problems while water intrusion typically occurs through roofing issues, improper door and window finishes, and site drainage issues. A thorough property condition assessment would identify these issues during the due diligence period.
Urban Fill-Soil Management – Management of surplus soil on construction projects requires careful planning and execution such that impacted soil isn't inadvertently spread around the site, disposed of inappropriately, and/or require a costly change order to address. In Massachusetts for example, urban fill related constituents are usually exempt from the notification requirements in the Massachusetts Contingency Plan (MCP) so they do not typically require delineation or remediation. However, excess soil from large construction/development projects still requires proper management/disposal. Site developers/contractors may mistakenly assume, since the fill is exempt from MCP response actions, that it is clean and sometimes overlook the costs associated with offsite disposal/reuse. These costs can be significant for sites containing large volumes of urban fill. During the project planning, it is important to evaluate options to reuse impacted soil on site, where possible, or at least budget for potential soil management and premium costs for offsite disposal. Proper soil management is important so that the exported soil does not become a future liability.
Adjacent Impacted Properties – Contamination can migrate onto development sites via stormwater, soil and groundwater from adjacent properties. In Massachusetts, the MCP allows property owners to demonstrate this condition through proper investigation and evaluation and claim Downgradient Property Status (DPS). DPS allows property owners relief from liability associated with the original release of oil and/or hazardous materials. However, proving DPS requires groundwater monitoring wells, soil and groundwater samples and property access to demonstrate that the contamination emanated from the adjacent property and migrated onto your site. In addition, even though the release may not be associated with your property, developers/property owners may still be required to initiate remediation to protect current and/or future occupants.
Geotechnically Unsuitable Material – Similar to urban fill, soil that does not provide a suitable base for foundations, walls, or paved areas will require excavation, on-site reuse in a suitable area, or off-site disposal, and replacement with suitable subgrade material. These activities require the establishment of an adequate budget during the planning phases of a project to properly address these situations during construction. There are many cost effective geotechnical solutions that can be implemented to ensure the successful construction of the project.
Frank Ricciardi, PE, LSP, vice president, EGE program manager, at Weston & Sampson, Peabody, Mass.Frank Ricciardi, PE, LSP, vice president, EGE program manager, at Weston & Sampson, Peabody, Mass.