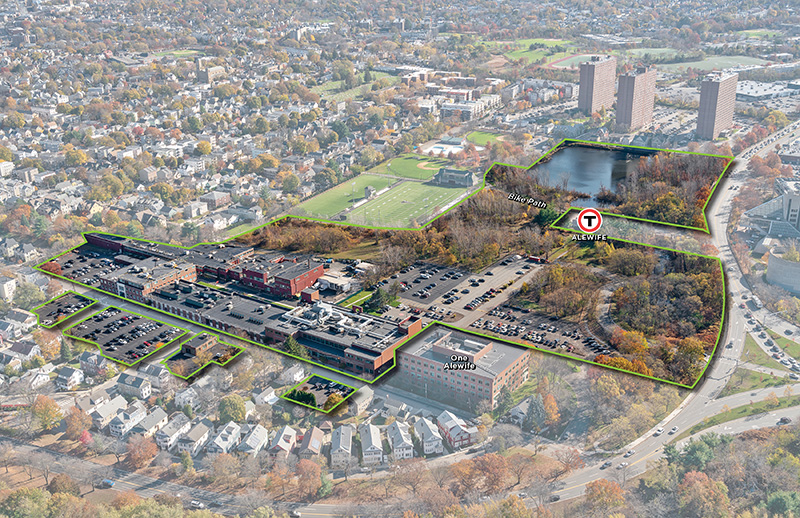 Cambridge, MA GCP Applied Technologies, a leading construction products technology company, completed the $125 million sale of its Alewife Park, to IQHQ. Newmark Knight Frank's (NKF) Boston Capital Markets Group represented GCP in the transaction. The agreement was finalized on July 2, with closing expected to take place in late July or early August.
Randy Dearth, president and CEO of GCP Applied Technologies said, "The successful sale of the Cambridge headquarters represents significant value for a quality asset that we were underutilizing, generating substantial available cash to further strengthen an already healthy balance sheet. The transaction unlocks tremendous value for GCP shareholders and is consistent with the company's commitment to invigorating its focus on profitable growth and value creation."
The site, located to the east of Alewife Brook Parkway between Rindge and Whittemore Aves., is adjacent to the MBTA Red Line's Alewife Station. The property includes nearly 290,000 s/f of existing office, laboratory and R&D space.
The terms of the sale include an 18-month, rent-free lease-back to GCP for the entire site which GCP will continue to occupy while reviewing its options for relocation. GCP has the option to further extend the lease for an additional 6 months, for a total of up to two years occupancy at the current site.
Dearth said, "We've been pleased to call Alewife Park home, but now is the right time for GCP to take a fresh look at its real estate needs for a global headquarters which best serves its employees, customers and brand."