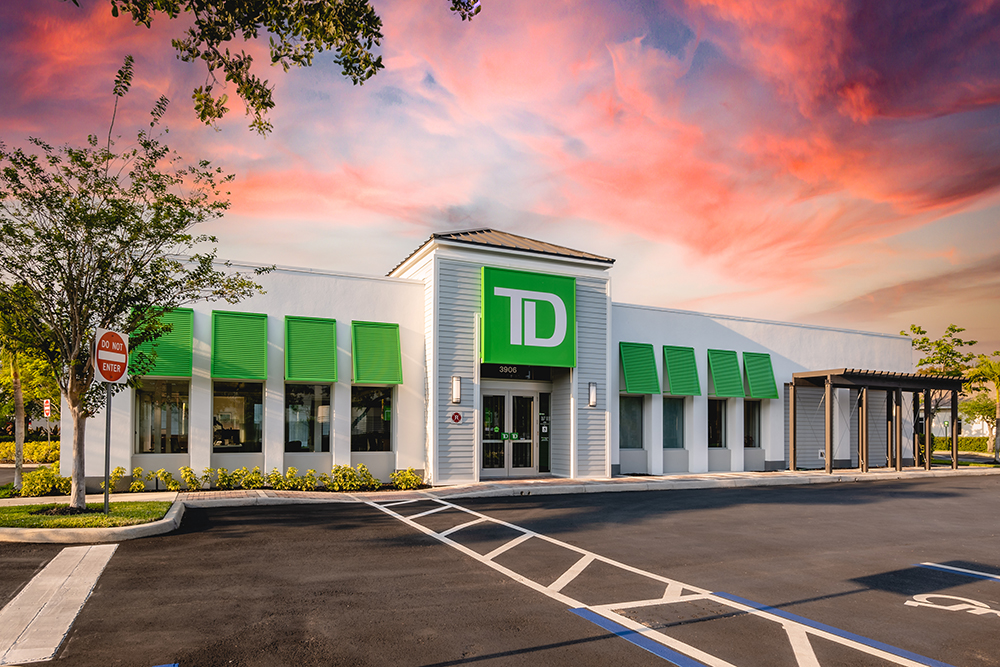 Portland, ME Groom Construction Co. Inc., a national full-service general contracting and construction management firm, is proud to continue their longstanding partnership with TD Bank. Groom has completed over 50 TD Bank projects across the country with project scopes ranging from small to complete remodels. Groom's most recently completed TD Bank projects include 362 Allen Ave. in Portland, 1410 Congress St. in Portland, and 4 Scammon St. Unit 6 in Saco, ME.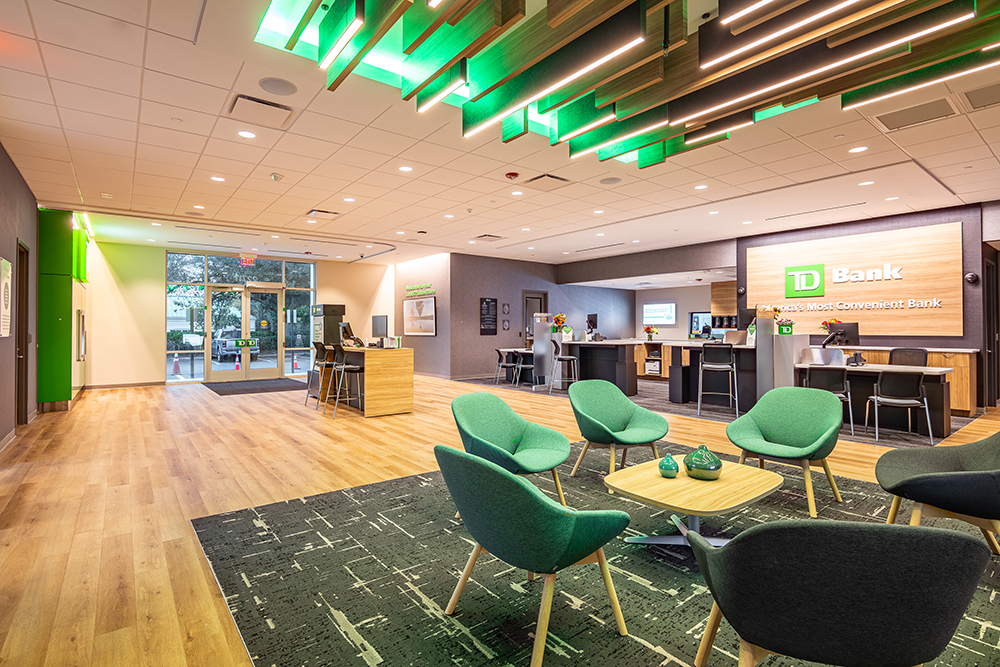 In addition to these three Maine TD Bank projects, Groom also wrapped up construction on two Florida TD Bank locations: 125 Main St. in Naples, and 346 Ocean Ave. in Land O' Lakes.
The scope of work for each bank varies based on each branch's needs. Interior renovations include finishes such as paint, flooring, millwork, furnishings, electrical, and lighting. Exterior work typically includes new asphalt, striping, ADA ramps, and accessibility upgrades.