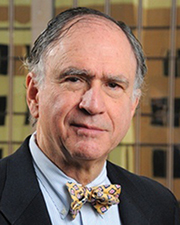 Many of us have been impressed by the growth of apartments in the Hartford Central Business District and in its suburbs - including those aligned with the expanded New Haven to Springfield railroad capacity.
An issue that presents itself in evaluating this new market is the growth of ancillary facilities or amenities. Once upon a time, the only amenity an apartment dweller could expect was a clean hallway and a laundry room in the basement – or perhaps on the same floor as her apartment. The garden apartment baby boomer movement in the 60s brought the swimming pool and the occasional tennis court.
However, in what has become a very competitive market, "developers have been engaging in an arm's race for new amenities" note Patrick Sisson in the October 10, 2018 issue of the IAAO newsletter. "Fancy gyms and rooftop access don't cut it anymore" Sisson rumbled. Current apartment developments bring "movie theaters, dog runs, communal gardens and access to co-working space." I have observed half-court basketball gyms and common dining facilities in new Connecticut projects.
At some point, the service and amenity package developers feel compelled to provide multifamily residents may start turning these properties into assisted living facilities for millennials; municipal assessors may then have to start thinking about measuring – and excluding - business value from their assessments! Stay tuned.
Elliott Pollack, Esq., is an attorney at Pullman & Comley LLC, Hartford, Conn.