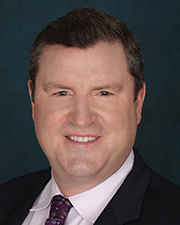 Danbury, CT According to the Savings Bank of Danbury, Robert Hagan has joined the bank as vice president of commercial lending.
Hagan brings more than 15 years of experience in banking to his new position. Hagan earned a bachelor's degree in Communications and a MBA from the Marketing Business School at Fordham University.
In his new role, Hagan will be responsible for building commercial banking visibility within the lower Fairfield County marketplace and into Westchester County. His role will compliment the bank's affiliate Stamford Mortgage, and build upon the bank's overall presence within the territory.
"Bobby brings great experience and knowledge of Commercial Banking to our clients," said Patrick Kelley, senior vice president of commercial lending at the Savings Bank of Danbury. "His familiarity with the needs of the Fairfield County business community coupled with his commitment to customer service will add great value to our team."