Bedford, NH Harrington & Reeves/Norton Asset Management have teamed up to sell 29 Commerce Dr. The owner of the property, Southeastern Regional Educational Services Center (SRESC) hired Bill Norton, Norton Asset Management who teamed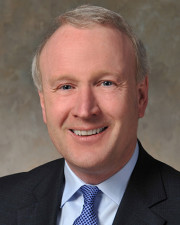 up with Harrington & Reeves to market and negotiate the sale of the property. The team approach succeeded as the property was originally listed at $3.25 million and through their collaboration and marketing efforts succeeded in creating a competitive environment yielding multiple offers for the seller that resulted in a purchase of the property at $3.53 million, an 8% premium over list price.
This 31,000 s/f, class A office and training center was originally built in 2001 for SRESC and expanded in 2007, it is located on 4.37 acres with a parking ratio of 10 cars/1,000 s/f.
Norton advised on the sale and Mike Harrington of Harrington & Reeves represented the seller. The building was purchased by Lyophilization Services of New England, Inc. who will be renovating the building for its own use. The buyer was represented by Doug Martin of Colliers of New Hampshire.