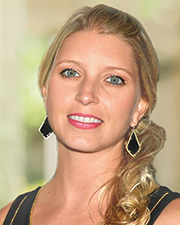 When we were all planning for 2020 no one could have predicted that as of March 22nd, we'd be on day ten of a national quarantine for a virus we will all now never forget, COVID-19. During a time like this, I think it's important that we do our best to come together (digitally) and brainstorm how to help one-another, in particular – our beloved retailers.
I've been truly inspired by the willingness of others to simply communicate, brainstorm, and share ideas and knowledge these past two weeks. After many conference calls, webinars, research, social media scrolling, emails and texts, I've put together some ways we can help support the glue to our business.
Refer a retailer to a low-interest loan or grant – The U.S. Small Business Administration (SBA), Economic Injury Disaster Loan provides small businesses with low-interest working capital loans of up to $2 million that can provide vital economic support to small businesses to help overcome the temporary loss of revenue. The MA Small Business Recovery Loan Fund from the Baker/Polito Administration offers loans up to $75,000 to businesses under 50 employees or less with no payment for the first six months. Facebook has also committed to offering up to 30,000 small businesses $100 million in cash grants and Facebook advertising credits.
#RallyforRestaurants – Check out Toast's webpage to help support our favorite restaurants, bars, bakeries and cafes by purchasing a gifcard. Restaurants can add their business and giftcard link to the site for free. Use the hashtag after you make a purchase and for each social mention, Toast will donate $1 up to $250,000 to the Restaurant Workers' Community Foundation and World Central Kitchen. Other ways to help support restaurants include ordering take-out curb-side or delivery.
Support all types of retail – We may default to delivery and take-out but don't forget to support others like your local book shop or pet store. Many are taking orders online, over the phone, or by text and delivering items to your doorstep.
Write Positive Reviews – With all this extra time at home and online, write reviews for your tenants and/or favorite retailers. Bulking up their star rating could help put them in a better situation for when business is back to usual. Review them on Google, Facebook, Opentable, etc.
Engage – Let retailers know you care by engaging with their brand on social media. Hair salons have been offering how-to hair tutorials, boutique fitness concepts and gyms have been offering at home workouts and live streaming classes. You can also share fun photos from a memorable visit or even post inspirational quotes.
Celebrate a Hometown Hero – While many retailers have closed, there are vital ones still open like grocery stores and pharmacies. We wouldn't be able to keep our families healthy, fed and safe without the dedication of many local workers continuing to stock the shelves. Celebrate a local hero on social media and say thank you.
Fun Fact: Within 24 hours, ICSC members generated nearly 25,000 emails to Congress requesting federal action for our industry during this crisis. (Source: ICSC)
Diana Perry is VP - marketing and social media at Linear Retail Properties, Burlington, Mass.