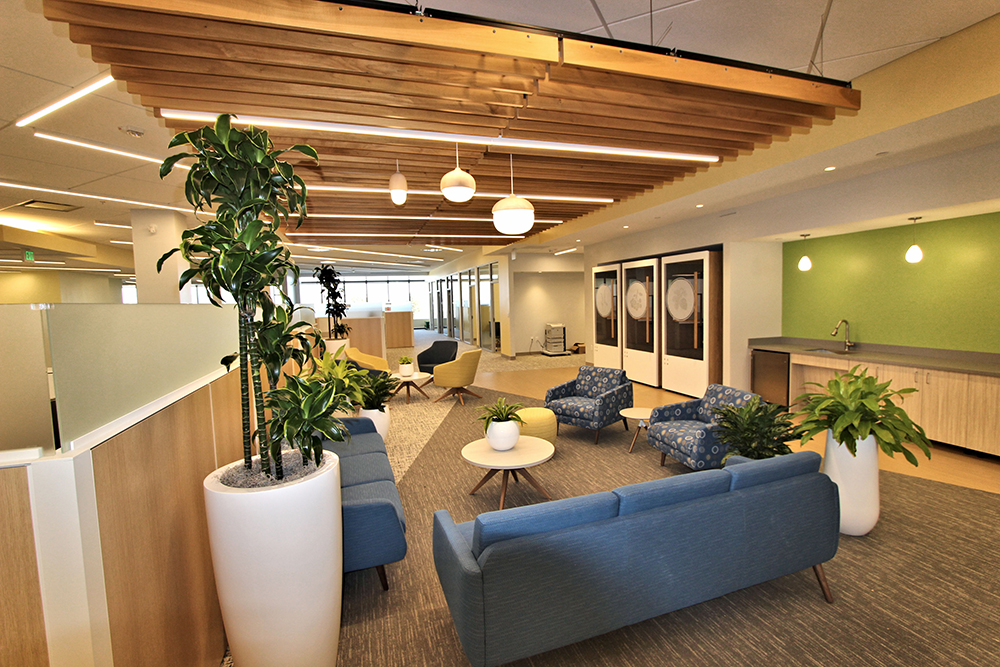 Portland, ME Interstate Electrical Services Corp., one of the largest full-service merit shop electrical contractors in New England, recently completed a multi-floor core and interior office renovation in a building owned by Unum Group.
The total project encompassed 200,000 s/f including multi-floor office fit-outs for large, regional accounting firm BerryDunn and global engineering/design firm Stantec. Interstate's scope of work included updating all core areas including installation of a brand-new fire alarm system, improved common space lighting, and upgrades such as a new café, and amenities rooms.
The newly renovated offices are bright, contemporary work spaces that also include extensive lighting controls and sensors that conserve energy by automatically dimming or shutting off lights -- for daylight harvesting -- using natural sunlight to illuminate interior spaces.
This project, which began in January 2020 and is slated to wrap up next month, utilized Interstate's lean project delivery methods, for which offsite, UL-certified component prefabrication assists the site teams by delivering pre-assembled parts at just the right stage in the project. Prefabricated parts accounted for up to 80% of the electrical materials used by Interstate on this project, including lights and lighting control systems and prebuilt, ready-to-install wall fixtures for power and switching.
One of the common areas in BerryDunn's new offices, demonstrates the many varieties of lighting fixtures on display throughout the space.