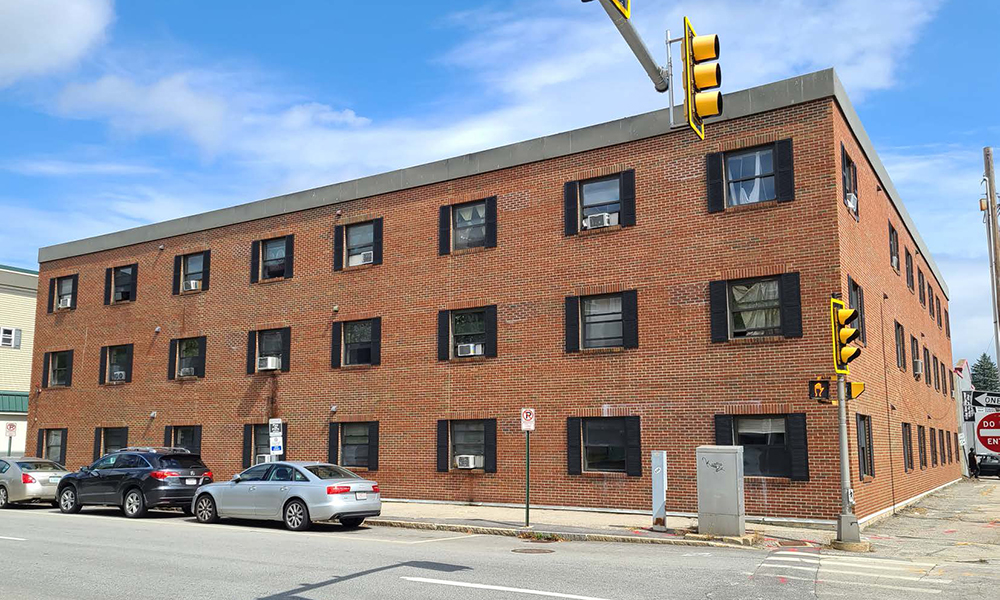 Manchester, NH Will Peck of Horvath & Tremblay has arranged the sale of a 21-unit apartment building located at 144 Lake Ave. for $2.452 million. The brick building sold for $116,761/unit and a 5.7% cap rate.
144 Lake Ave is a 21-unit, brick apartment building situated just outside of downtown. The property consists of three-stories with three 1-bedroom/1-bathroom units and eighteen (18), 2-bedroom/1-bathroom units in 17,244 s/f of living area and 22,992 gross s/f.
144 Lake Ave. features separately metered electricity, upgraded boilers, on-site laundry, and off-street parking.
The property is within walking distance of a multitude of national and local retailers, restaurants, offices, and entertainment venues and located less than ½-mile from both Southern New Hampshire University and University of New Hampshire at Manchester and is one-block away from the SNHU Arena.