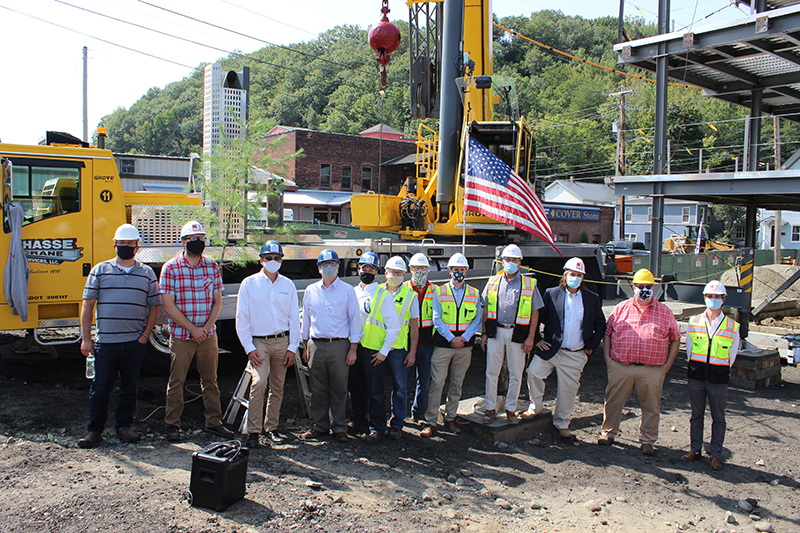 White River Junction, VT Jewett Construction hosted a beam-raising ceremony to commemorate the construction of a new 69 unit residential building on South Main St.
The 43,600 s/f mixed retail and residential building designed by Studio Nexus Architects + Planners, and built by Jewett Construction, was inspired by the nearby Gates-Briggs Building, the Village at White River Junction, and the architecture of Railroad Row. The studio units will feature modern brick and gray details with large windows and balconies overlooking the street.
"It's wonderful what we're doing here right now," said Jewett Construction project manager Travis Parker. "This project is going to continue to bring life into the downtown district and Jewett Construction is thrilled to be a part of it."
Community members and the construction team had a chance to sign the beam before it was placed in the corner of the building project. The project is set is to be completed by mid-2021.