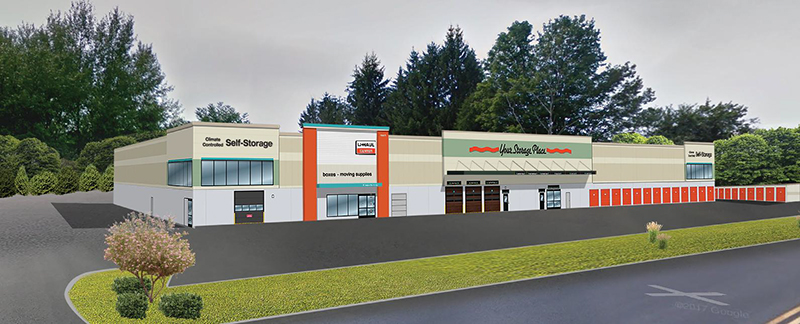 Williston, VT U-Haul has purchased a commercial lot on Rte. 2. The 7.25 acre lot will accommodate U-Haul's local store, vehicle rentals and mini self-storage units. U-Haul purchased the lot from a new nine-lot subdivision created from one of the last undeveloped commercial/industrial parcels in the town's industrial area.
Jeff Nick of NAI/J.L.Davis Realty represented the seller, Thelma Robear Revocable Trust. Levi Parmeter of U-Haul helped facilitate the deal. Andy Rowe of Lamoureux & Dickinson was the engineer for the project. DEW Construction will be the general contractor
U-Haul is constructing their own two-story, 100,000 s/f self-storage facility to provide the local community with internal climate-controlled storage.
In addition, the facility will provide secured RV/boat outdoor storage, 3,000 s/f of retail space selling moving supplies, and truck and trailer rentals.
This center is designed to meet the daily needs of Northern Vermont and Chittenden County residents as well as small businesses. Construction is expected to begin this fall and to be completed in the summer of 2021.