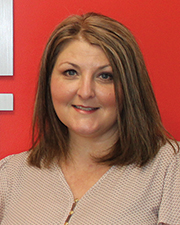 Raymond, NH Jewett Construction has added Amanda Oliveira to their team. Oliveira has been hired on as the human resource manager to assist in the management of staff and development of strategic company planning.
"Amanda is the perfect fit for her role at Jewett Construction. We are constantly growing and having Amanda on the team is key so we can continue to build capabilities and strength as we continue to scale and grow," said Gregg Blair chief financial officer at Jewett.
Oliveira has built her career over the last 24 years working nationally holding the positions of human resources manager, human resources generalist, leave administrator, and assistant safety director. She excels at creating strong dynamic teams where excellence and success are the norm.
Outside of work, Oliveira lives in Plaistow, NH. She enjoys traveling, camping, hiking, skiing, cooking and spending time with her family.