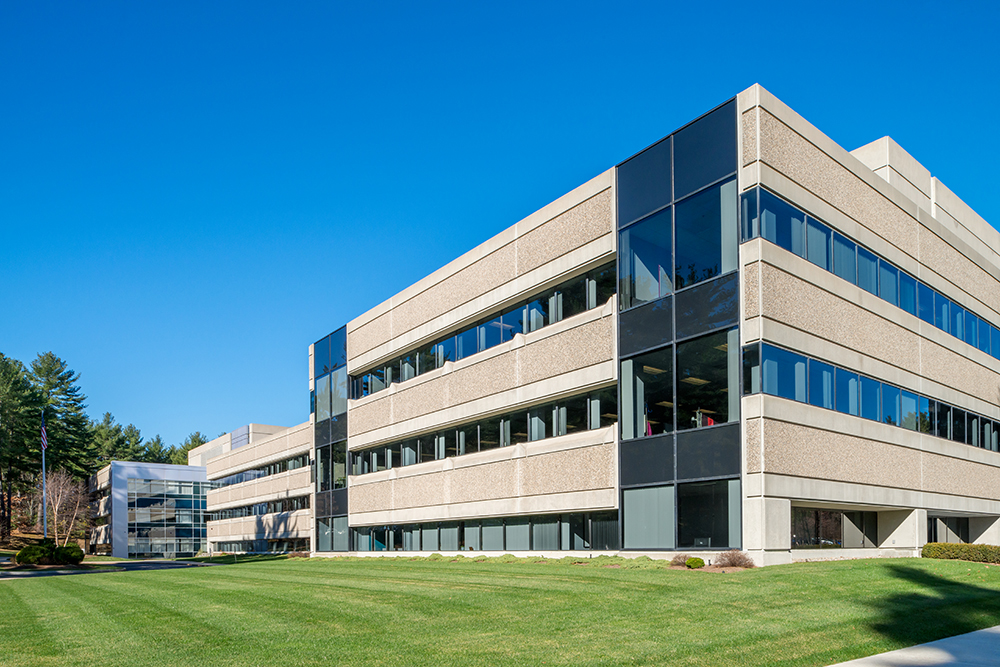 Bedford, MA Privately held real estate investment firm, Jumbo Capital has sold its 100 Crosby Dr. property to RedGate, a strategic real estate advisory and investment firm headquartered in Boston with offices in Baltimore and New York City. The sale price was not disclosed.
The nearly 275,000 s/f facility had been in Jumbo's research and development/flex portfolio since 2014 with single tenant occupancy throughout the firm's hold of the property. The building sits on 52 acres and was successfully master planned to include an additional 300,000 s/f of life science and office space.
RedGate will carry forward Jumbo's plan to fully reposition the property in order to serve the rapidly growing life sciences sector.
Jumbo managing partner and acquisitions team leader, Bradford Spencer congratulated stakeholders upon completion of the sale. "100 Crosby had always been a steady cash flow asset for our firm. We are confident that RedGate will do well as they complete the repositioning of this property into a Life Science Center. We look forward to being neighbors with RedGate as Jumbo begins development of our recently acquired, One Patriot Park property in the same burgeoning Life Science hub of Bedford."