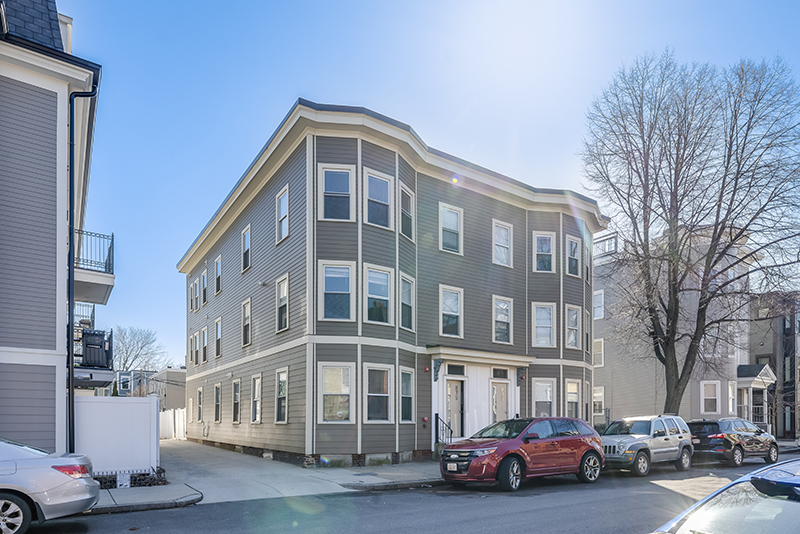 South Boston, MA Dennis Kelleher and John Pentore of Horvath & Tremblay have completed the sale of a 873-875 East 2nd St., a six-unit apartment building. The asset sold for $4.96 million, and $827,083 per unit.
The property consists of two adjacent, three-story, three-family buildings containing six units with four four-bedroom/1.5-bathroom units and two three-bedroom/1.5-bathroom units with 7,440 s/f of living area in 10,612 gross s/f on a 0.14-acre parcel.
The property is fully occupied and has undergone extensive renovations and features condo quality finishes including new kitchens and bathrooms with modern amenities, new forced hot air heating and central air conditioning systems in all units, upgraded electrical service and luxury, vinyl plank flooring throughout. Building amenities include dishwashers and laundry in all units, rear decks, off-street parking and oversized backyard which creates incredible outdoor space for tenants in an urban-infill location. The property is situated in an exceptional urban location in South Boston, less than 1 mile from the Seaport and a short walk to East Broadway, one of the main streets in the neighborhood, as well as to multiple MBTA bus routes on East 2nd St. The area offers countless amenities, with endless dining, retail, nightlife and beach/park options. The location offers convenient access to the Seaport, downtown and Back Bay.
, the North End, the South End and a short driving distance to I-93. Approximately 9,500 people live within the 3.1-square mile neighborhood representing an impressive 10,867 people per square mile.