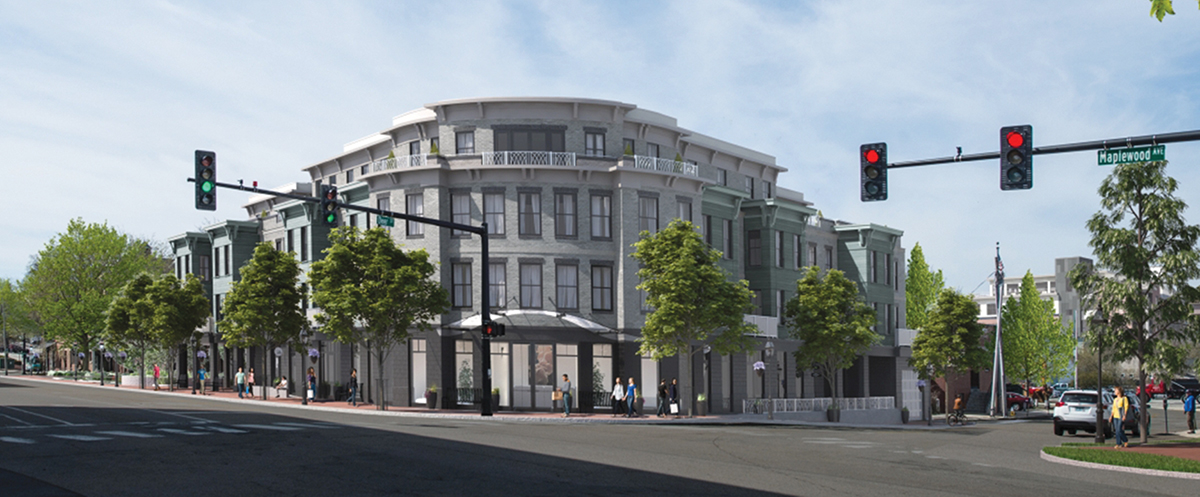 Portsmouth, NH According to Eastern Bank, its commercial real estate team is leading a $20 million construction loan for Portsmouth-based developer Stephen Kelm to build a 71,000 s/f mixed-use condominium property at 46-64 Maplewood Ave. in the downtown's North End. Planned to open in 2020, the property will include more than 16,000 s/f of ground level retail/office space with 22 residential condominiums above.
A customer of Eastern Bank and previously Centrix Bank & Trust since 1999, Kelm focuses on residential and commercial real estate projects along the seacoast. The 20-year banking relationship has provided dozens of financing transactions to Kelm for redevelopment projects in the downtown area.
"Eastern's expertise and support of our community are second to none," said Kelm. "In addition to the team's local knowledge of the market, they understand the full range of real estate needs which has allowed us to secure many transactions through the years from acquiring new real estate and refinancing properties to starting new construction."
Eastern's Commercial Real Estate team services the financing and cash management needs of professional, smaller, middle market, and institutional real estate owners and developers primarily located in Mass., southern New Hampshire and Rhode Island. This includes term loans, construction and development loans, and lines of credit for investor owned real estate, such as apartment buildings, office buildings, shopping centers, self storage facilities, hotels, and condominium and single family home development.
Senior vice president Stephen Witt led a Portsmouth, New Hampshire-based commercial real estate team on this financing.