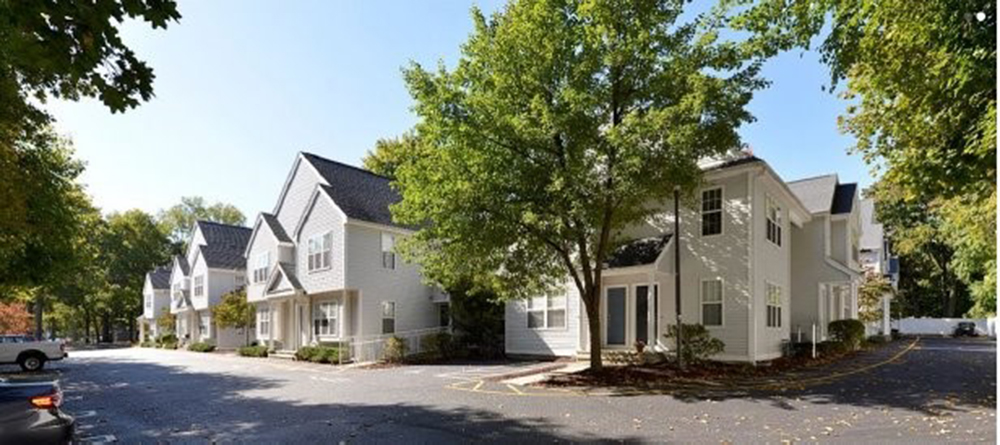 Milford, CT KeyBank Real Estate Capital (KBREC) secured five loans totaling $63.2 million through Fannie Mae and provided another loan of $6.3 million all for Paredim Partners LLC, a residential and commercial real estate company based in Elmsford, N.Y., to acquire 10 multifamily properties.
• A $46 million Fannie Mae loan was secured for the Spinnaker Portfolio, which includes:
• The three-story, 24-unit Spinnaker Brook (one building);
• The two-story, 52-unit Spinnaker Prospect Falls (six buildings);
• The three-story, 90-unit Spinnaker Station (four buildings);
• The four-story, 67-unit Spinnaker Wharf (four buildings); and
• The three-story, 18-unit Spinnaker Walk (two buildings).
These properties, comprising 251 units, also include 14 commercial spaces totaling 30,000 s/f.
Four other Fannie Mae loans were secured for the following properties:
• $5.4 million for the 36-unit Spinnaker Green (one-bedroom units);
• $4.5 million for Spinnaker Crest (two-bedroom units);
• $4.4 million for the 32-unit Spinnaker Hunt (studio, one and two-bedroom units); and
• $2.9 million for the 20-unit Spinnaker Chase (one-bedroom units) built in 1998.
The KeyBank loan for $6.3 million was provided for the 22-unit Spinnaker Sq., which features one- and two-bedroom units overlooking the Milford Town Green. The property was built in 1999.
Paredim is participating in Fannie Mae's Green Rewards Program.
John Ward of KBREC's commercial mortgage group and John Manginelli, Matt Purtell and Peter Hausherr of KBREC's income property group structured the financing. Emmet Delany of Capital & Venture Resources, Ltd. brokered the transactions.