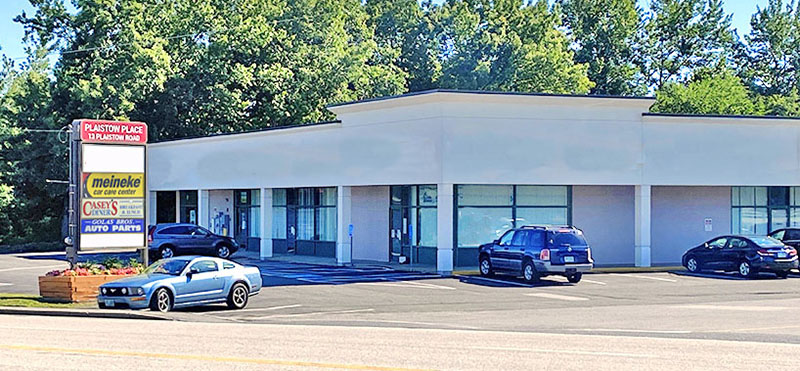 Plaistow, NH KeyPoint Partners (KPP) negotiated a lease with O'Reilly Auto Parts at Plaistow Place. Vice president of leasing Don Mace represented the landlord in the transaction.
O'Reilly Auto Parts will open a new store in a prominent 6,605 s/f endcap at the center. Plaistow Place is located on Plaistow Rd. (Rte. 125), in the center of the town's 1.26 million s/f retail concentration. Neighboring retailers include Aldi, Dollar Tree, Shaw's, TJ Maxx, and many others. Other tenants at the center include Casey's Diner, Meineke Car Care Center, and Golas Bros. Auto Parts.
"O'Reilly Auto Parts is a major enhancement to the tenant mix at Plaistow Place," Mace said. "O'Reilly will absorb the entire frontage, and will benefit from outstanding storefront visibility and access from Route 125. We anticipate that construction will commence very soon, as permits have been granted."
O'Reilly Automotive is the dominant auto parts retailer in its market areas, offering their retail customers, professional installers, and jobbers the best combination of price and quality with the highest possible service level. O'Reilly currently operates 5,759 stores in 47 states.
KeyPoint Partners is the region's premier commercial real estate service firm, providing a wide range of services to retailers, property owners, and financial institutions including retail brokerage, investment sales, property & asset management, construction, custom market research, and financing/consulting services.