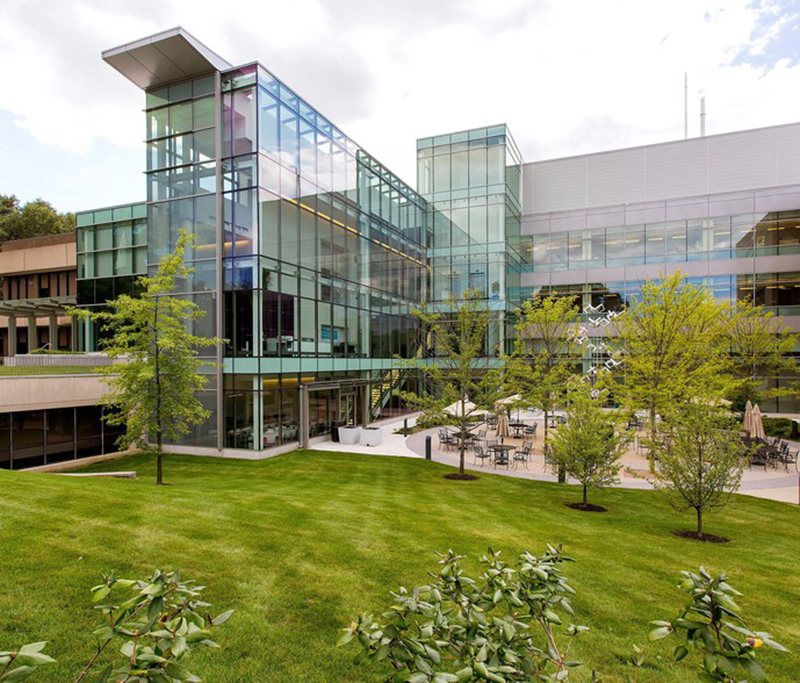 Lexington, MA King Street Properties is planning a major expansion at its Hayden Ave. campus. Dicerna Pharmaceuticals Inc. occupies more than 90,000 s/f at 75 Hayden Ave. and will add an additional 107,283 s/f in the 65 Hayden Ave. building. King Street has been delivering space for life science companies for over 20 years and has a relationship with the tenant dating back to 2014 when the company entered into its first lease with King Street for 37,000 s/f. With this lease expansion, the company will occupy more than 275,000 s/f in town–nearly 200,000 s/f of that with King Street Props.
The Hayden Research Campus, which is jointly owned by King Street Props. and Healthpeak Properties, is located adjacent to Rtes. 2 and I-95. The site houses several life sciences firms including Dicerna, Frequency Therapeutics, Concert Pharmaceuticals, Valo Health, Voyager Therapeutics, and Takeda Pharmaceuticals.
"We are thrilled to continue our long relationship as they expand their presence in Lexington," said Chris Rouches, managing director at King Street.
"Life sciences continue to thrive throughout the greater Boston area and the King Street team is proud to provide first-rate facilities to support companies conducting innovative work."