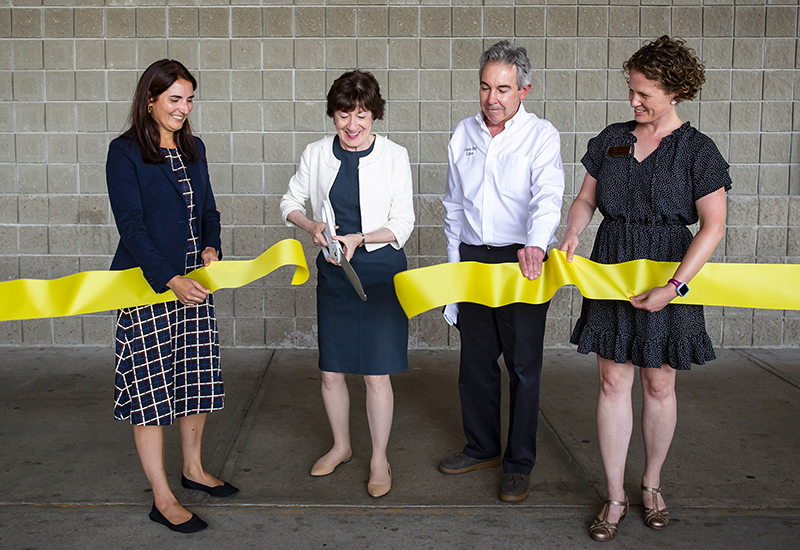 Scarborough, ME Landry/French Construction joined the Casco Bay Island Transit District (CBITD) at the official ribbon-cutting ceremony of the Casco Bay Ferry Terminal renovations on August 16th.
CBITD was joined by senator Susan Collins, the deputy regional administrator of the Federal Transit Administration and other stakeholders to celebrate the completion of the renovation project completed by Landry/French over 18 months. The first phase of renovations, also done by Landry/French, was completed in 2014 and added a new ticket office and waiting area.
Phases II and III renovations included expansion of the terminal building and marine infrastructure enhancements and upgrades.
Built in 1988, the existing Casco Bay ferry terminal was designed for an annual capacity of 500,000 passengers. The renovations now accommodate over a million passengers a year.