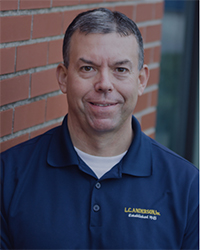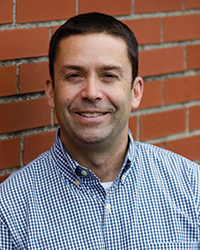 Brighton, MA The Air Conditioning Contractors of America (ACCA) named LC Anderson, Inc. as the ACCA 2020 Commercial Contractor of the Year.
"We are honored to be named ACCA's 2020 Commercial Contractor of the Year," said Kurt Hudson, principal of LC Anderson, Inc. "We owe so much to our key partners, ACCA, our ACCA MIX Group, Associated Builders and Contractors, and key mentors. But mostly, to our amazing team members at LC Anderson, Inc. They are committed to providing quality work, and always have our customers as their top priority."
Kurt and Karl Hudson, co-presidents, were presented with the Commercial Contractor of the Year award at ACCA's 2020 Conference and Expo, in St. Louis.
Each year, ACCA's Contractor of the Year award is presented to a contracting company that demonstrates an extraordinary commitment to contractor excellence. Finalists are judged on a range of qualities including community involvement, industry involvement, and a commitment to training and certifications. A panel of ACCA past chairmen judge the finalists and select the ACCA Contractor of the Year winner. The 2020 judges were Tony Shaker of Enfinity Partners, LLC, Mashpee, MA (2000); Larry Taylor of Taylor Consulting, Fort Worth, TX (2001); Greg Leisgang of JonLe Heating & Cooling, Cincinnati, OH (2005); Richard Dean of Environmental Systems Associates, Inc., Columbia, MD (2006); and Stan Johnson, retired from Stan's Heating and Air Conditioning, Inc., Dennison, TX (2009).
"ACCA is excited to present the 2020 Commercial Contractor of the Year award to the LC Anderson, Inc. team," said Barton James, ACCA president and CEO. "LC Anderson is an elite company that has served the greater Boston area for more than 75 years. Their dedication to their customers through superior service, and by offering cost effective and energy efficient solutions set them apart from their competition. Their long-term commitment to ACCA and the industry, makes them the type of leaders that move the HVACR industry forward for everyone."