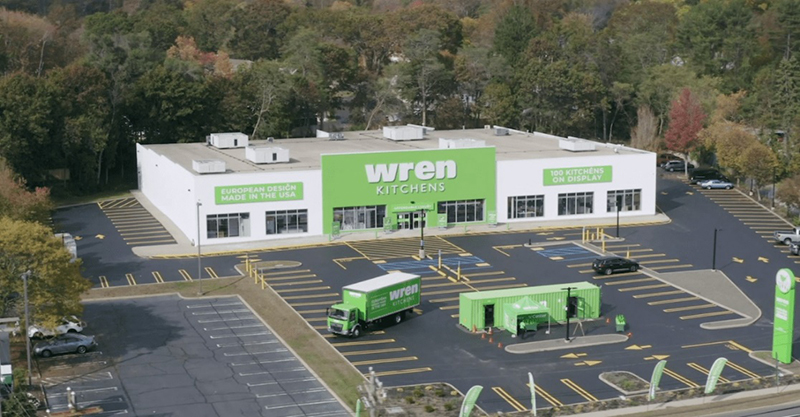 Milford, CT Peter Levine of Charter Realty & Development Corp. leased the former Babies R Us located at 1522 Boston Post Rd., to Wren Kitchens. The property is owned by Corbin Holdings, LLC.
Wren Kitchens, a UK-based company, opened the 31,465 s/f facility in November. This is Wren Kitchens first showroom in the United States.
Company officials said in a news release that, "Alongside the whopping 100 kitchen displays, the showroom boasts two virtual reality studios where customers can put on VR goggles and walk around their new kitchen in 3D virtual reality, and there's also an interactive faucet lab where customers can test working faucets with hot, filtered and sparkling water. Plus, there's three plush interior design suites where interior designers and architects can book the space for clients as well as 20 open plan design desks where customers can work with a designer and view the ongoing creation of their dream kitchen."
Wren's newest location is a freestanding building on almost three acres of land, located off of Exit 39 of I-95, in the prime retail corridor. Nearly 22,000 vehicles pass per day on Boston Post Rd. and 135,000 vehicles pass daily on I-95.
Charter Realty & Development has been in business for over 25 years and currently owns or leases over 12 million s/f of shopping centers. Charter represents over 40 retailers throughout the United States.