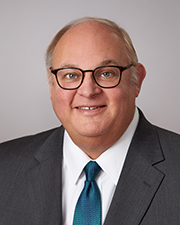 Canton, MA Stephen Lucitt has joined Bank of Canton as vice president of commercial lending. Throughout his lending career of more than 30 years, Lucitt has earned accolades for his ability to develop loan portfolios, establish credit policy, and build successful business relationships.
"For years, I've enjoyed helping the local business community grow," said Lucitt, whose experience includes commercial real estate (CRE), construction, commercial & industrial (C&I), and Small Business Administration (SBA) lending.
"Bank of Canton's client-focused approach to lending and underwriting gives me the tools and flexibility to develop highly customized financing packages that will help clients achieve their goals. The Bank of Canton team is 100% committed to client success, and I'm glad to be a part of this talented group," said Lucitt.
Working out of the bank's 490 Turnpike St. headquarters, Lucitt serves clients throughout the Greater Boston area. Since 1993, he has held vice president and assistant vice president roles in commercial lending and business development at South Shore and Boston-based community banks.
"Stephen has tremendous experience in all facets of commercial lending," said executive vice president Michael Lindberg, "and he knows how to work with a wide range of clients across industries. We're looking forward to him continuing his success at Bank of Canton."
Lucitt earned his B.S. in Business administration from the University of Southern California. He holds an M.B.A. from Suffolk University and is a graduate of the ABA Stonier Graduate School of Banking.