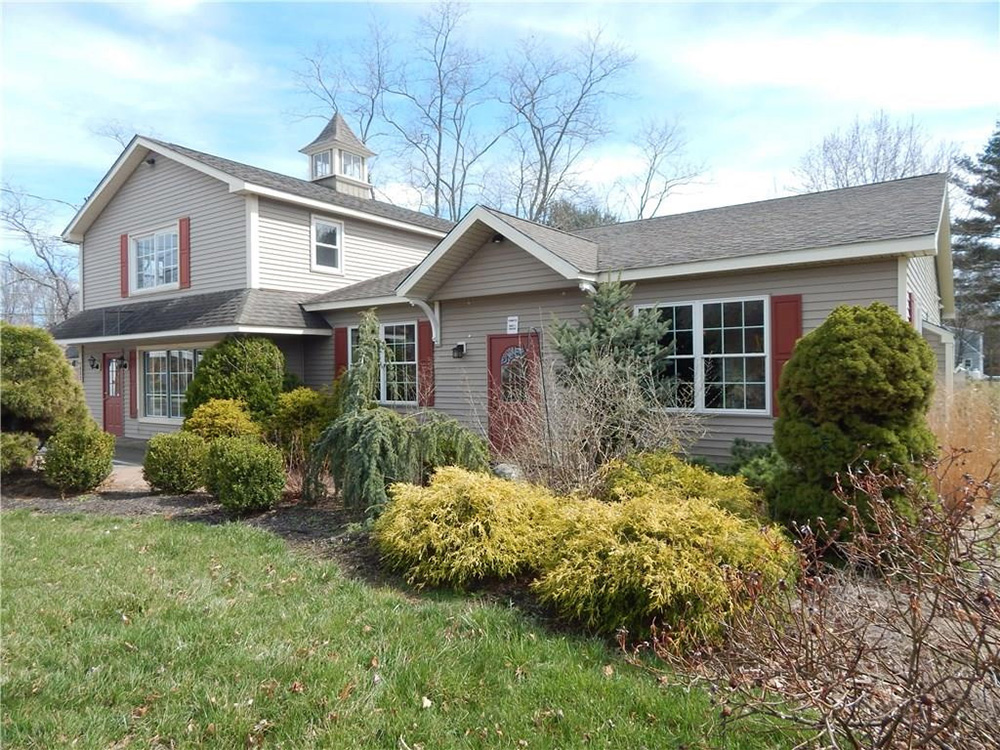 Old Saybrook, CT According to Ron Lyman, CCIM, CEO of Lyman Real Estate, the company has completed multiples deals.
The property at 1522 Boston Post Rd., has been sold. Lyman broker Penny Parker represented both the seller, Nancy Engberg, and the buyer, Jhinson Jara, owner of Master Tile Kitchen and Bath Design, located at 725 Boston Post Rd. The 1522 Boston Post Rd. property includes a 3,752 s/f building on 1.26 acres with 20 parking spaces. It is situated near Max's Place shopping center off I-95, Exit 66. The sale price was $450,000.
The 1,500 s/f warehouse on Rte. 6, at 231 Willimantic Rd. in Columbia, has been leased to Drainworks Plumbing & Septic LLC. Lyman broker Steve MacCormack represented both lessors Peter and Linda Jacques and lessee Justin Breault of Drainworks. A family owned business, Drainworks Plumbing & Septic is based in Andover, Conn., and has been providing 24/7 service to its customers for more than twenty years.
In addition, Skips Wastewater Services has leased the 4,000 s/f building at 132 Cross Rd. in Waterford. Lyman represented both the lessee and the lessor, 132 Cross Road, LLC, owned by James Wray and Timothy Black. The building adjoins three other leased commercial buildings at the corner of Cross Rd. and Foster Rd., situated between I-95 and Rte. 85, east of I-395. Skips Wastewater Services president Andrew Coleman said he hopes to have the new location operational this month.