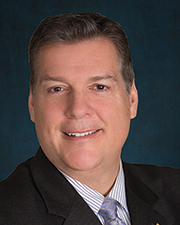 Danbury, CT According to Savings Bank of Danbury, a mutual savings bank with 15 locations throughout Connecticut, Mario Martirano has joined the bank as a mortgage loan officer.
With over 25 years of banking experience, Martirano was most recently an area sales manager for American Advisors Group (AAG) specializing in both conventional and reverse mortgage products. He also owned and operated a New York mortgage brokerage company for twenty years.
In his new role as a mortgage loan officer, Martirano will be responsible for educating and counseling borrowers as well as originating mortgages and home equity loans in the Greater Danbury area. Martirano's office is located at the banks 90 Mill Plain Rd. branch.
A graduate of Manhattan College with a bachelor's degree in Marketing and Finance, Martirano is active in the community. He is currently a member of the National Aging in Place Council and the Independent Certification Committee.
Established in 1849 and headquartered at 220 Main St., Savings Bank of Danbury has assets in excess of $1 billion. Savings Bank of Danbury has 15 branch offices in Bethel, Brookfield, Danbury, New Fairfield, New Milford, Newtown, Southbury and Waterbury, as well as lending offices in Farmington, Simsbury, Wallingford, and West Hartford.