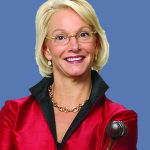 Sullivan & Sullivan Auctioneers, LLC, Sandwich, Mass." width="150" height="150" /> Marianne Sullivan, president of Sullivan & Sullivan Auctioneers
As changes in the real estate market continue, so changes the auction market. At Sullivan & Sullivan Auctioneers, LLC (SSA) our response to a shifting market begins with personalized service. Our relevance in the industry relies on our adaptability. To remain relevant we continue to diversify. Our diversity lies amongst our client sources and our ability to service their variety of needs. Diversification is not without specialization. Our specialty, our single focus, remains marketing and auctioning residential, commercial, and industrial real estate.
Historically, our client sources have been attorneys, lenders, banks and the like. We have been successfully selling foreclosed and distressed properties for these clients for the past nine years. Three years ago we began serving municipalities for their very distinctive auction needs for Tax Possession Properties. Municipal auctions are a very unique opportunity for municipalities and investors alike. Understanding the intricacies of this type of auction is crucial to service the client properly. Beginning with just one municipal client in 2013 we have grown our client list to include a multitude of cities and towns across Massachusetts and currently hold a contract for the state of Rhode Island. As these clients achieve profitable results we have realized that our adaptability has garnered a new source of satisfied and returning customers.
Like our established clientele, municipal clients are looking for an experienced full-service auctioneer. They are relying on our experience. We are the experts however we believe our full-service approach of guiding clients through the auction process has resulted in an expanding client base. Though our municipal clients may be veterans in their field, some have never brought tax possession properties to auction. Our municipal auction process is designed to address the specific needs of each municipality we work with. We are hand- holding where necessary and establishing relationships to see these clients through from beginning to end. By the close of their first auction, our municipal clients are comfortable with the process. We have met their goals, sold their inventory and properties are back on the tax roll. Many feel familiar enough that they are ready to schedule the next.
In the municipal world technology standards are high. We must meet our municipal clients' technological needs. This means more than mobile communication. Combined with creativity and flexibility, we have enhanced our technological relevance and service offerings. Our next-generation web presence and technology incorporates customized solutions and the creative use of the internet for marketing development and implementation. Our easy electronic registration allows us to capture and securely transfer bidder information to produce and print accurate Purchase & Sale agreements electronically onsite. Thanks to technology, when we're asked "what if a prospective buyer can't be there"? Our answer is, "no problem"! We offer a remote bidding platform for prospective buyers to bid online in real-time simulcast as if they are at the auction.
What are municipal clients saying about our service?  We often hear, "we love you because you do it all", raving that we market like no other firm!
Kelly Varner, treasurer/collector - Greenfield "We are so pleased with the outcome of the auction. SSA made the process so easy and our profits are greater than expected. We will be calling SSA when we have our next auction."
Laurel Placzek, treasurer/collector - Agawam "SSA ran a very successful auction for us. They were thorough, responsive, and very professional…They created so much interest in the auction that it was standing room only. On auction day, they brought six people to organize bidding and paperwork. They made our job easy."
Continuing to build relationships with municipal clients we have become members of a variety of municipal associations. This past fall I had the opportunity to speak at the Hampton County Tax Collectors Meeting and this June we will exhibit for the third consecutive year at the Annual Massachusetts Treasurers and Collectors Association Conference where we will gather with past, current and prospective clients.
As our client sources and clients' needs grow and change the key to our success has been our ability to apply cordial business principles and sound auction practices to many different clients and their particular scenarios. Expanding our services and adjusting to the ever-changing needs and demands of our customers and the marketplace is essential. To remain successful, we've learned to be quick and innovative leaders in our industry. We work to stay ahead of the game, concentrating on the client experience. When our clients are happy that doesn't mean our work is done. Just as soon as we fulfill our goals to meet our clients' needs we begin working on ways to improve our level of service. 
With experience, an entrepreneurial approach is still required as we chart our course in an industry that is constantly evolving. We're prepared to transition from the known to the new needs that arise as market changes occur. When it comes to meeting our clients' needs, nothing is cookie-cutter.
Marianne Sullivan is president of Sullivan & Sullivan Auctioneers, LLC, Sandwich, Mass.