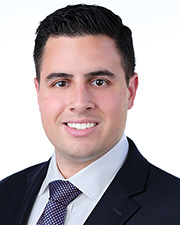 Boston, MA WinnDevelopment, the development arm of WinnCompanies, has appointed Timothy Mustacato as acquisition associate.
Mustacato, a WinnDevelopment team member since 2012, began with the company as senior project financial analyst with the finance and asset management team, where he was responsible for the underwriting, diligence and closing of more than $200 million in financing.
In his new role as acquisition associate, Mustacato is responsible for identifying potential development, acquisition and investment opportunities in WinnCompanies' core markets, as well as identifying potential new markets for multifamily ownership opportunities.
"We are excited to have Tim join us," said WinnDevelopment senior vice president Adam Stein. "His experience and dedication will be instrumental in our increased acquisition efforts. Tim's involvement will help drive success in new pursuits and we will only grow stronger as a company and as a team."
Mustacato holds a bachelor's degree in Marketing and Management from Northeastern University and is an active member of the Greater Boston Real Estate Board's Real Estate Finance Association (REFA).