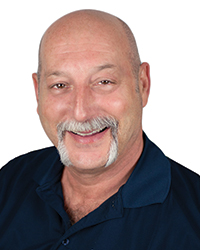 Everyone has always focused on Boston as the spot that developers love to talk about, but that is changing. I travel throughout New England producing the NEREJ summits in all of the New England states and find plenty of exciting new developments going on everywhere. What is really crazy is that some of these projects are in cities and towns that you probably have never even thought of traveling to. I'd like to share some regions of New England that we have had a NEREJ summit and projects that we have discussed.
Starting with Maine: Westbrook Rock Row is an exciting mixed-use development just outside of Portland. The Downs in Scarborough is another new development. There are many other areas of revitalization in the historical parts of Maine.
Moving on to New Hampshire: Portsmouth Green, Rochester The Ridge, Bedford Market and Main Salem Tucson Village are some of the new developments in the state. And lets not forget about the revitalization of some of the old mills in Nashua and Manchester.
Rhode Island offers many areas for new development, Pawtucket Conant Thread District and the new train station are being developed. Downtown Providence and East Providence are seeing many opportunities for revitalization. Warwick TF Green Airport and the train to Boston, City Centre Warwick.
In Connecticut, Mohegan Sun and Foxwoods Resort Casino both have big plans to compete in the current increase of casinos in New England.
Now if you are thinking I left out Massachusetts, well, I did because it has so many new development projects going on South, North and West of Boston I just can't name them all.
My job producing the NEREJ summits is to bring the developers and companies involved in these projects and let the CRE community know what is happening in New England.
Join us at the next NEREJ Summit at Mohegan Sun on October 31st https://connecticutsummit.eventbrite.com.
Rick Kaplan is the media/marketing director at NEREJ, Norwell, Mass.