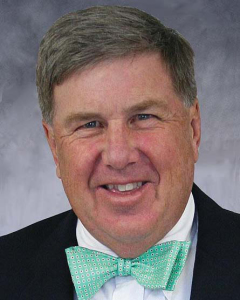 Bruce Waters,
LANG MCLAUGHRY COMMERCIAL
Whether you want it or not, here is an abbreviated history lesson.  Both from a position of personal experience, discussions with other New Hampshire commercial broker colleagues, and anecdotally the acquisition and investment of commercial real estate and operating businesses are shifting for the Baby Boomers (age between 51 – 70 years old in 2016), to the so-called Millenniums and their closely tied Generation X and the Echo Boomers. The Millenniums are basically those born between 1977- 1994, with approximately 71 million in the category.
As a group, the Baby Boomers were the wealthiest, most active and most creative up to their time, and amongst the first to grow up genuinely expecting the world to improve with them.  I know, I am one of them!  They have been the generation that received peak levels of income through innovation.  Just as the Baby Boomers were starting to seek greater opportunities, came along President Reagan and "Reagan Economics."  I, by no means disagree or agree with public policy at that time, but it was a known fact, that through the efforts of President Reagan, inflation fell off of its peak of 13.5% based on tax reforms, collaboration with the Federal Reserve Bond on the nation's money supply, producing significant economic expansion and a "boom" of commercial real estate purchases and the creation of innovated businesses.
That was thirty years ago, and the Baby Boomers made it prosper and have reaped the cash flow and wealth building opportunities they presented.  But investment and businesses have to have a developed "exit" strategy and the Baby Boomers have a desire to "sell."  However, to sell requires entities to "buy?"
The new buyers wishing for themselves, to create wealth and diversity in their portfolios are the "Millenniums."
The Millenniums are now driving the market for commercial real estate, and I must say, it is very exciting to work with them.
They are quick on their feet in terms of analyzing cash flows, balance sheets and know the "language," such as "net present value," "capitalization rate," and the use of software programs that assist in making quicker decisions.
The Baby Boomers did alright in their day, but a lot of decision making was done by "feel" and the financial lenders of the day, were also less, shall we say, "sophisticated," than anyone today!
So the torch is being passed and today's commercial real estate brokers have to keep up with the times and the energy of the Millenniums and also keep in touch with the Baby Boomers in order to identify opportunity and create quality inventory for the next generation. New Hampshire has witnessed a strong uptick in commercial real estate acquisitions from the younger generation.  Perhaps you should start to match these two demographics together?  It will create opportunity for all and assume economic vitality for your communities.
Bruce Waters, CCIM, is senior broker for LANG MCLAUGHRY COMMERCIAL, West Lebanon, N.H.