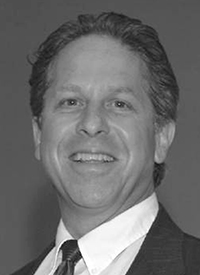 Andrew Levy - The MEG Companies
Looks like we will survive winter though, in all fairness, we got away lucky this year, save for a couple of horrendously freezing weekends. Of course writing this now is risky with the whole month of March ahead of us, so hope this doesn't come back to haunt me!
Recent articles and reports I've read indicate that NH's economy and real estate markets are on an upward spiral with significant sales of  office, industrial, and retail development properties.
A few that come to mind include: Brady Sullivan's recent acquisition of multiple building portfolios in Nashua and Concord totaling 775,000 s/f, and with the Anagnost Companies the acquisition of the Sylvania site on South Willow St. in Manchester, which will be transformed into a 300,00 s/f mixed-use development. The Citizens Bank sale on Elm St. in Manchester, and the announcement that another million dollar industrial facility will be built on Pettinghill Rd. in Londonderry. Numerous large scale assisted living, over 55 residential communities, downtown mill building  renovations in Nashua, and ground up new apartment complexes and workhouse housing are under construction. All are indicative that N.H. has rebounded and entering into a new era of positive growth. Signs of this vibrancy are visible in many communities. Look for them and realize they are traffic generators that support retail.
The retail developments built last summer in Seabrook, and South Daniel Webster Highway in Nashua, and in Concord have leased up quickly with the top names in retail and new restaurant concepts. Bedford has emerged as the next N.H. destination for high-end specialty retail with the Goffe Mill Plaza redevelopment of the former Wayfarer Inn on South River Rd.  anchored by Whole Foods market. Providence Bank just opened, and in-line retail stores, a fitness center, two pad sites and a residential building will join them.
Next door, Encore Retail has started demolition of the Macy's property into a high density class A mixed-use development to include fashion, recreation, fitness, dining and office space.
New retail developments are under construction throughout So. New Hampshire – both major big box anchored power centers such as Waterstone Retail's Granite Ridge on Rte.11 in Rochester, and smaller niche developments i.e. Amherst Plaza (Goodwill & Aspen Dental), and a 3 building development that abuts the Best Ford property featuring Convenient MD, a bank and retail building.
Banks, urgent care, fitness, self-storage facilities, and restaurants continue to find new locations i.e. Convenient Med Care, Orange Theory Fitness, Anytime Fitness, and smaller personal trainers, such as Dubrow Performance in Manchester. N.H. Liquor & Wine Outlet is now open at Brickyard Square, Epping, and in Salem at Rockingham Mall.
The expanded CVS in downtown Nashua is under construction. Ashley Furniture has opened its new 2-story showroom behind So Willow St. CarMax will soon take over the former Walmart in Manchester, as the long awaited opening of the new Super Walmart on Gold St is expected this summer.
Rte. 125 in Epping continues to add new businesses. Dollar Tree, Valvoline and Taco Bell have opened and ZOO Fitness is under construction.
Aldi's is now open in Nashua, Plaistow and Derry, and renovating the former Michaels store on So. Willow St. in Manchester. The state's first Jeanne D'Arc Credit Union has announced plans to open  at Tara Commons five building retail development on Spit Brook Rd. in south Nashua.
Several new restaurants have opened including Beach Plum at Brickyard Sq. in Epping, and La Fiesta Mexico on So. Willow St. in the former PJ O'Sullivan's.  Lacarreta will be opening soon in Londonderry at the former Whippersnappers at Londonderry Commons. There are also plans for a third Giorgio's on Granite St.
Manchester, Murphy's Taproom on Route 101 in Bedford at the former Weathervane Seafood, and Tuscon Market & Kitchen announced they have acquired the former movie theater on Rte. 1 in Portsmouth.
According to Chris McMahon of Summit Realty, they have executed  a lease with a national fast food franchise on Loudon Rd. that they hope will kick off the redevelopment of  the former Movie Gallery site.
The new development construction pipeline has numerous large scale  mixed-use developments, including two in Merrimack, a six building development next to Telley's on Rte. 125 in Epping,  and the Tuscon Village project in Salem (if you haven't seen this yet – google it – truly fantastic!).
Recently, WMUR news announced that Chunky's Cinema & Pub will be opening soon in the former Lowes on Huse Rd. behind the Mall of N.H. bringing a movie theater back to the Queen City after  7 years when Regal Cinema's left So. Willow St.
In summary my spring forecast is an optimistic one of additional lease up of existing vacant space, and continued growth in retail development.
Andrew Levy, CCIM, is vice president of retail leasing for the MEG Companies, Londonderry, N.H.