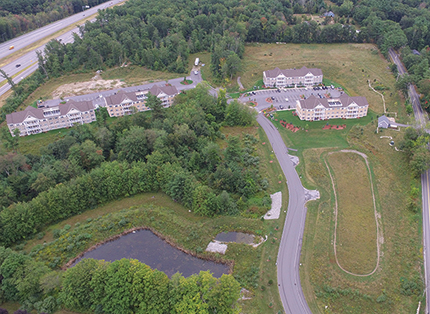 Londonderry, NH North Branch Construction has begun work on phase II of the Wallace Farm Apartment Homes community on Bridle Path Lane. Wallace Farm phase II is a $13.2 million project comprised of the construction of three 24-unit three-story apartment buildings along with the associated site and infrastructure work.
The 72 additional 1- and 2-bedroom units built in phase II will bring the total number of mixed-income units available within the Wallace Farm community to 168 units.
New Hampshire Housing Finance Authority provided funding for this phase of much-needed rental housing through the federal Low Income Housing Tax Credit program and a HUD HOME subsidy.
Market Square Architects is the architectural design firm for the project.