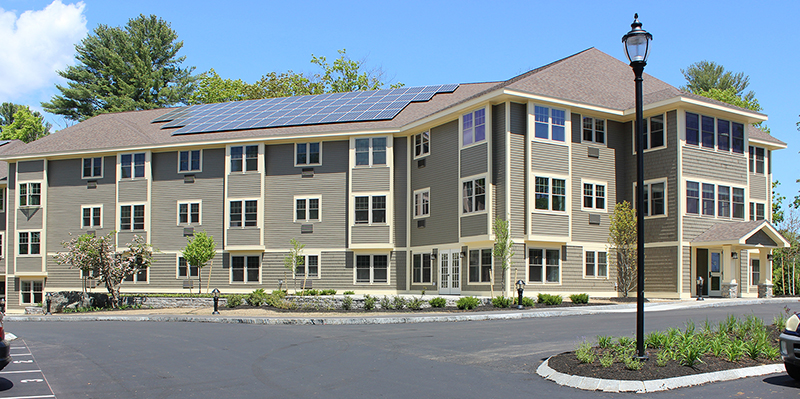 Durham, NH North Branch Construction has completed construction at Bagdad Wood Senior Apartments. The $6.5 million, 29,188 s/f project included a new three-story addition, providing an additional 26 senior housing apartments, site improvements, significant changes and additions to parking areas, and renovations of existing common area spaces. The senior community remained occupied throughout the project.
"North Branch Construction is very pleased to complete this exciting project at Bagdad Wood Senior Apartments bringing more affordable senior living apartments to Durham," said Joseph Campbell, president of North Branch Construction. "Projects like this one at Bagdad Wood not only improve the quality of available housing for our senior population, but also enrich the neighborhoods in which they are located."
Lassel Architects provided architectural design services for the project.