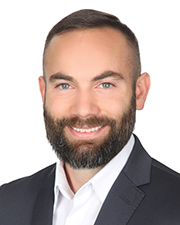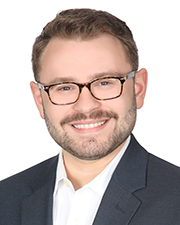 Shelton, CT Northeast Private Client Group (NPCG) has appointed Robert Paterno as vice president of brokerage.
"In our journey towards transformation and growth, it's imperative to elevate transformational leaders who not only share our vision but also have the capability to execute it," said CEO and founder Edward Jordan. "Robert's appointment is a testament to our commitment to our core values of empowerment, trust, collaboration, and gratitude."
In his new role, Paterno will oversee: Strategic planning and communications, agent development, technology and innovation, team incentives and support.
"Our clients choose to follow us for our vision. It's what distinguishes transformational leaders from mere managers. We initiate plans, strategies, and ideas – and Robert Paterno shares this vision for future success," said Jordan.
Also, Northeast Private Client Group has appointed Jake Jordan as vice president of operations.
In his new capacity, Jordan will oversee operations across the firm including: Financial and operational management, marketing, research and administration, human resources, licensing and compliance.
"Clients and colleagues are open to our leadership because of our vision. We lead those who follow us to change, to transform — to move from where they are to where they want to be. In this new position, Jake Jordan will play a pivotal role in this mission." said CEO and Founder Edward Jordan.