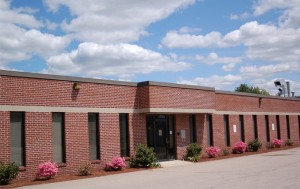 125 Depot Street - Bellingham, MA
Bellingham, MA Bret O'Brien and Benjamin Gatti of Greater Boston Commercial Properties (GBCP) recently represented the seller of 125 Depot St. in a $2,586,513 sale. The 87,200 s/f property was purchased by Bellingham Investments, Inc., which is an affiliate of Ace Torwell. Ace Torwell will occupy most of the building manufacturing spreaders, sanders and plows.GBCP was the sole broker of record in this transaction.
Also, O'Brien represented the landlord in leasing 8,009 s/f at 239 South St. in Hopkinton, Mass.  O'Brien procured the tenant Gorman Richardson Lewis Architects in a long term lease of the entire6,685 s/f top floor of this three story office property. The firm will relocate from 77 Main St. in Hopkinton where it has been located for the last fifteen years.   
GBCP also leased 1,324 s/f on the second floor to Electronic Fluorocarbons for its Mass. management office of it manufacturing operations located in Pennsylvania. O'Brien was the sole broker of record in both transactions.