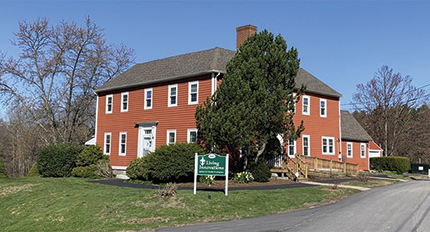 Greenland, NH Bob Marchewka of One Commercial Real Estate represented Plein Air Properties LLC to sell the former corporate headquarters of Living Innovations. Located at 69 Tide Mill Rd., River Tweed Properties LLC purchased the property, and plans to use the existing building for office space. River Tweed Props. also plans to construct a new 10,000 s/f building onsite to house a Montessori school.
Paula Forbes of Central Falls Realty represented the buyer, River Tweed.
Founded by Neal Ouellett in 1998, Living Innovations partners with families and supports individuals with various intellectual and developmental disabilities.
Living Innovations provides these individuals with housing, employment, social, and educational opportunities, all while keeping their core value in mind: Putting people first.
Oullett said "We have used Bob Marchewka for all our real estate needs since 1998. We value his market knowledge, insight, and creativity dealing with our diverse portfolio of properties."
Founded in 2010, One Commercial Real Estate is a commercial real estate brokerage and consulting firm serving the Seacoast, Dover, and Durham areas of New Hampshire. They work closely with businesses and individuals to sell, lease, or develop their properties, find specific properties for purchase, and to develop an overall real estate investment plan.